News
Are Stretchable Sofa Cover Worth it?
by LILY YAO on Oct 19, 2022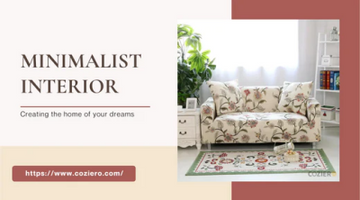 If well cared for, high-quality furniture may last a lifetime, but the cushions and upholstery on that furniture will rarely be as fortunate. Between kids, pets, and accidental food spills, it's almost impossible to keep from staining, ripping, or otherwise wearing out the fabric.


Changing the decor is not always easy. When you have children, pets, and a busy schedule, things can get out of hand. Hair and spills can make a mess of your furniture, and keeping your pet beds clean can seem like a never-ending chore. But there is one simple switch that is easy, affordable and makes a big impact — covering your sofa and chairs with a new slipcover. This can instantly transform a space, update tired seating or protect furniture from pets, kids and stains.
Stretchable sofa covers come in a variety of colors and sizes. They can cover any size or shape of furniture, as well as offer protection from water, dust, stains, and liquids.



Here are five reasons you should consider investing in Sofa Covers for your home:
1.Easy to Clean
Stretchable sofa covers are very easy to clean and maintain. It offers protection from dust, stains, and liquids, as well as it can be easily removed and washed in a washing machine.

2.Easy to Change Style
Slipcovers are a great way to change up the look of your house in minutes. You can buy themed sets for your living room and swap them out when you decide you want something different. Going from floral to a geometric pattern is as easy as changing out the covers. You can even get throw pillow covers and have like-new pillows without buying more.


3.Protect Furniture from Water
These covers are ideal for those who like to relax on the furniture with a drink or eat snacks while watching TV or reading a book. The covers can protect the sofa upholstery from liquids, which is especially useful if you have children who may accidentally spill something on the sofa.


4.Easy to Install
It is very easy to put on and take off the stretchable sofa cover. It can be easily installed and removed whenever you want, without the need for professional help.

5.Blend Mismatched Furniture
Sometimes we get furniture from thrift stores or couches are given to us by family members. This can lead to mismatching furniture that throws off the look of your home. With slipcovers, you can coordinate your mismatch furniture and make it blend seamlessly together.
WANT TO SEE MORE? VISIT THE BEST SITE FOR THE BEST PRODUCT AT  THE BEST PRICE AND QUALITY