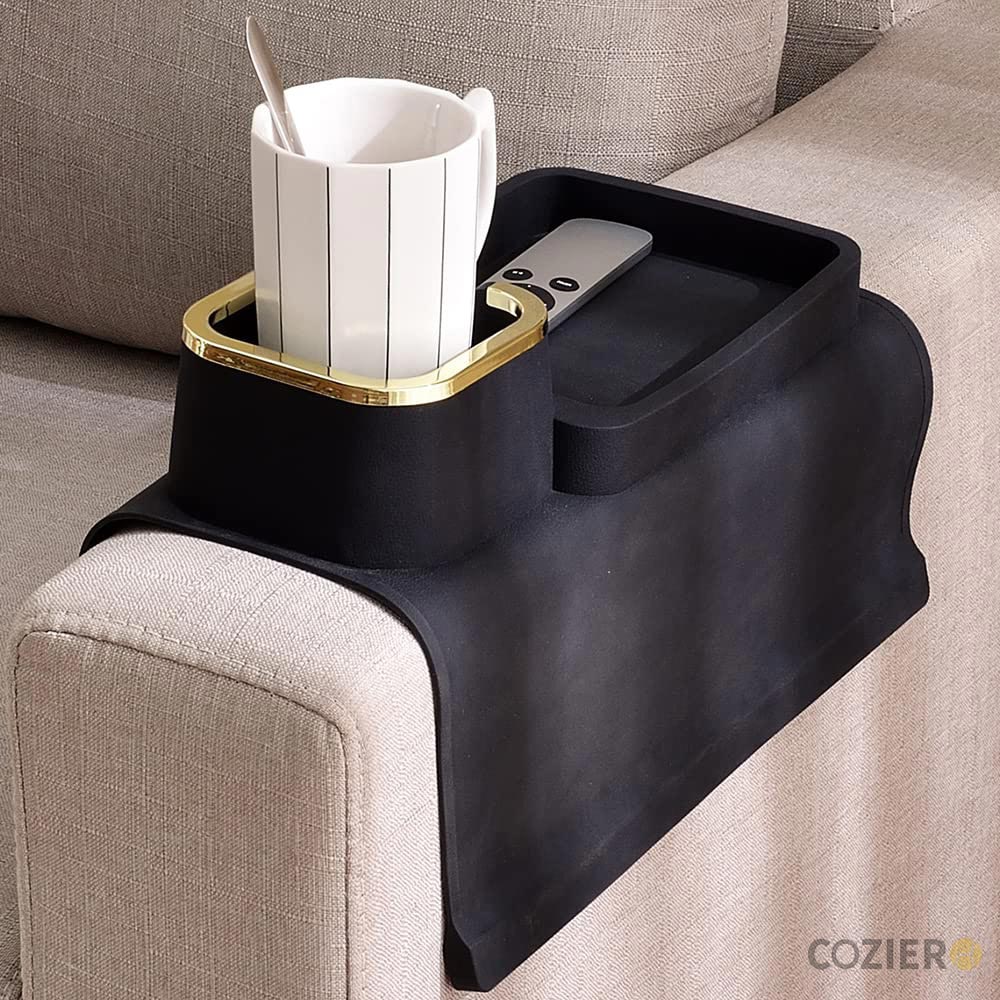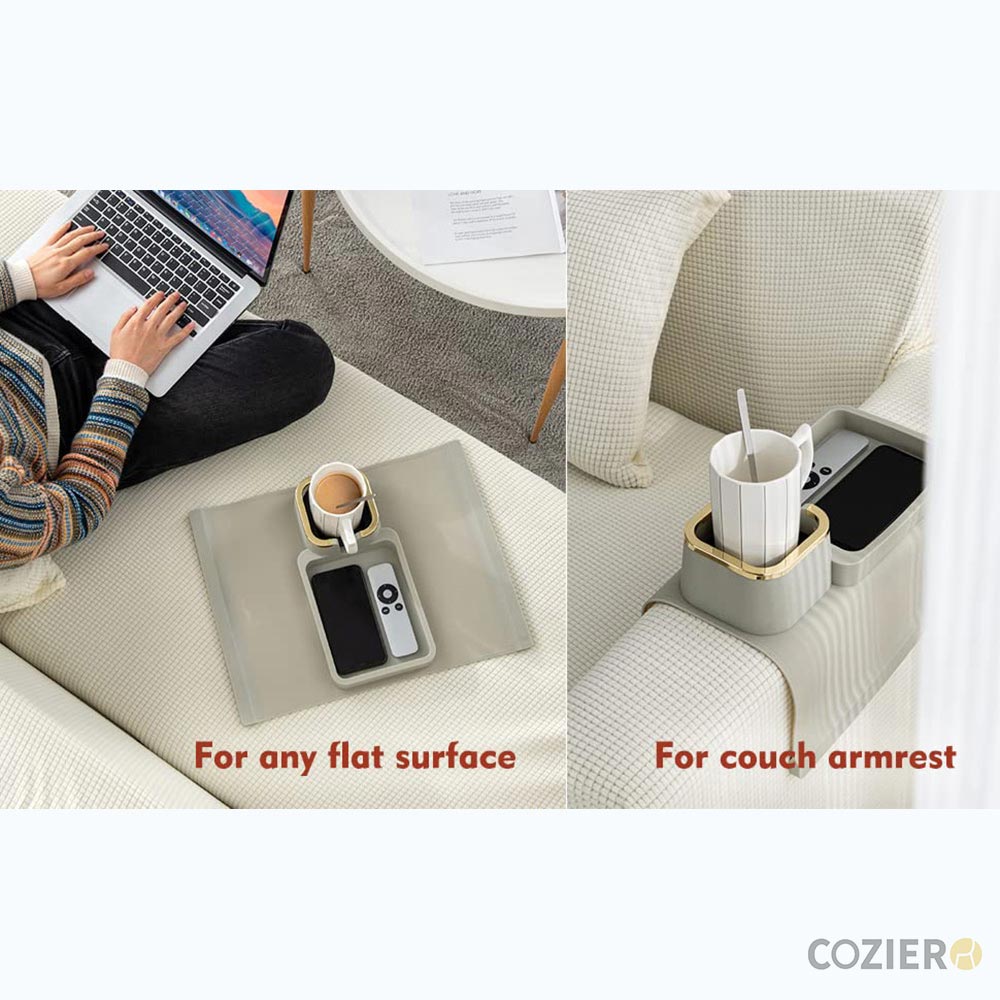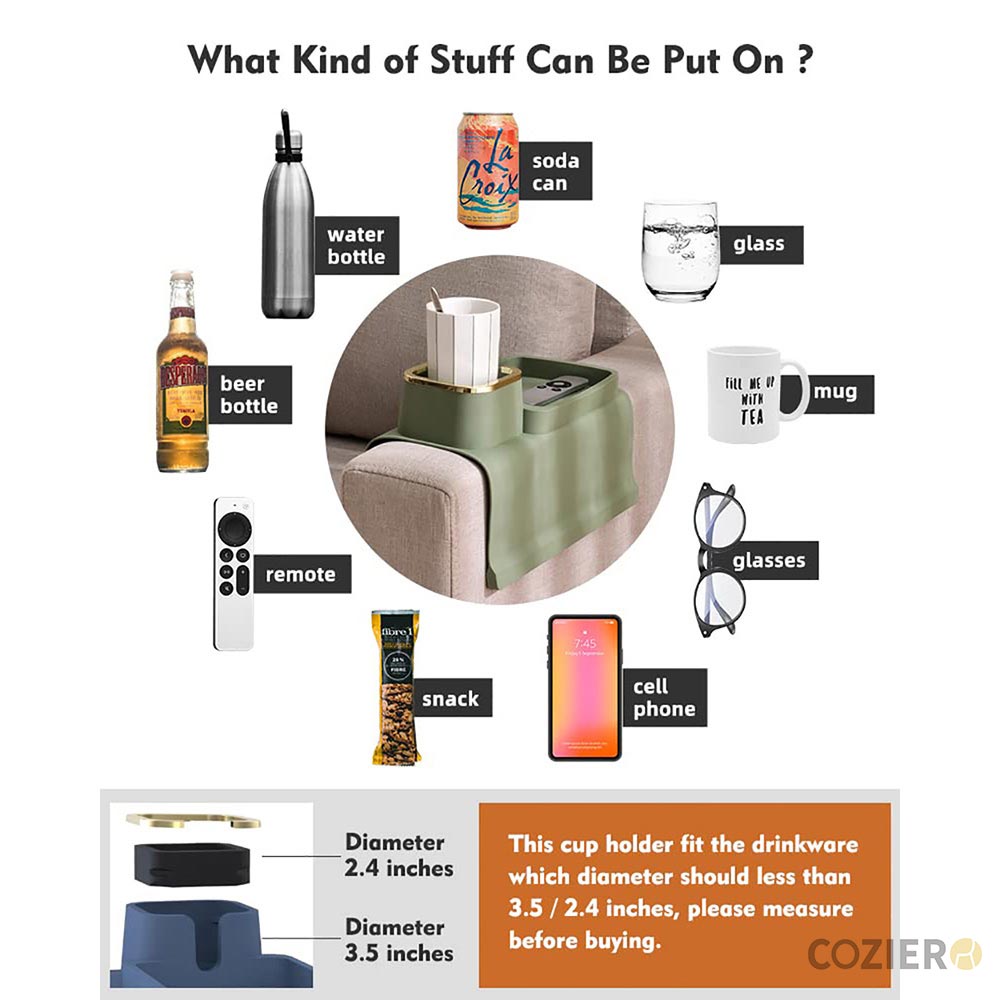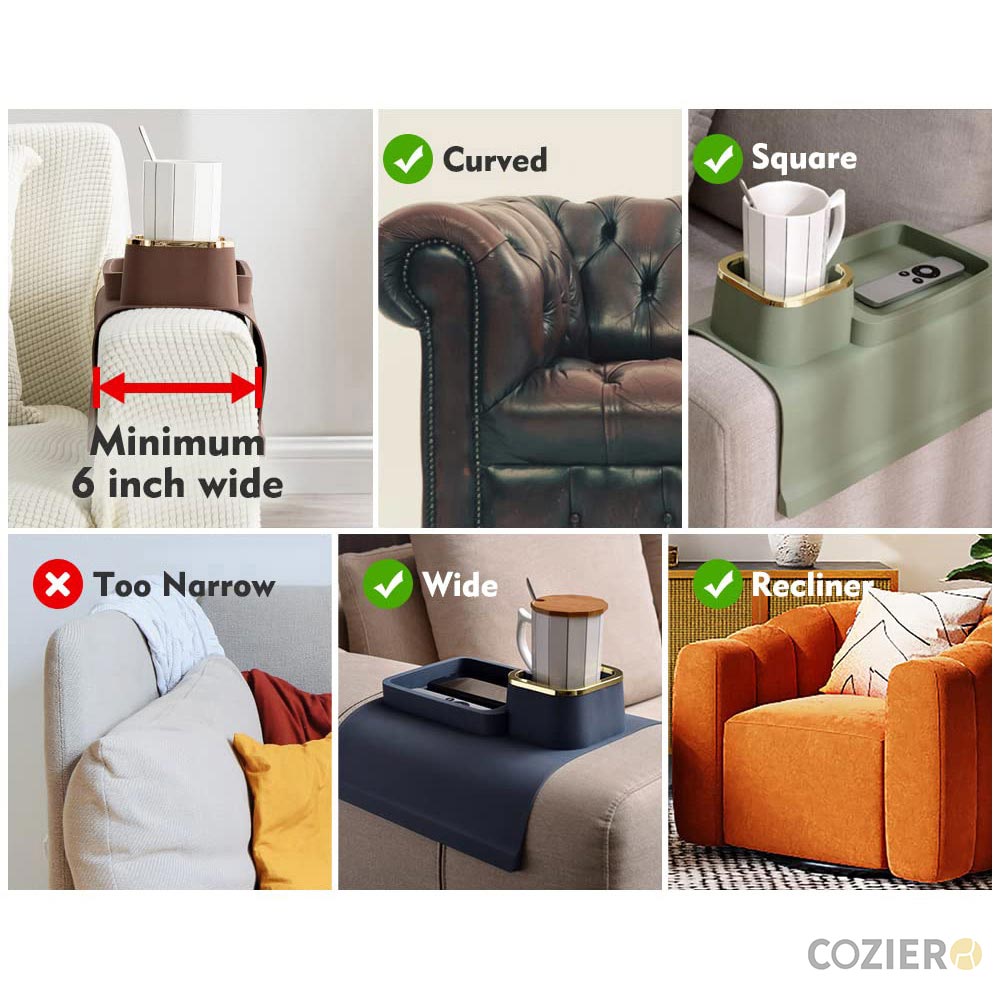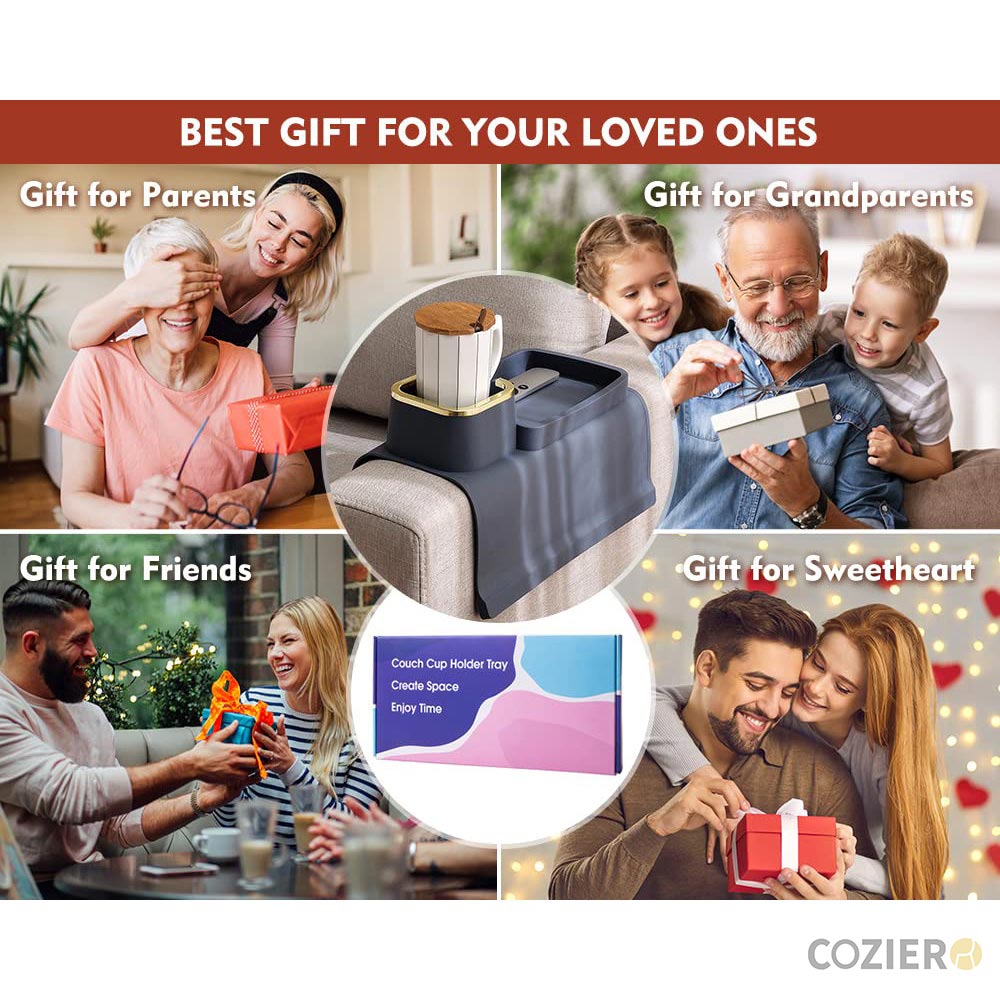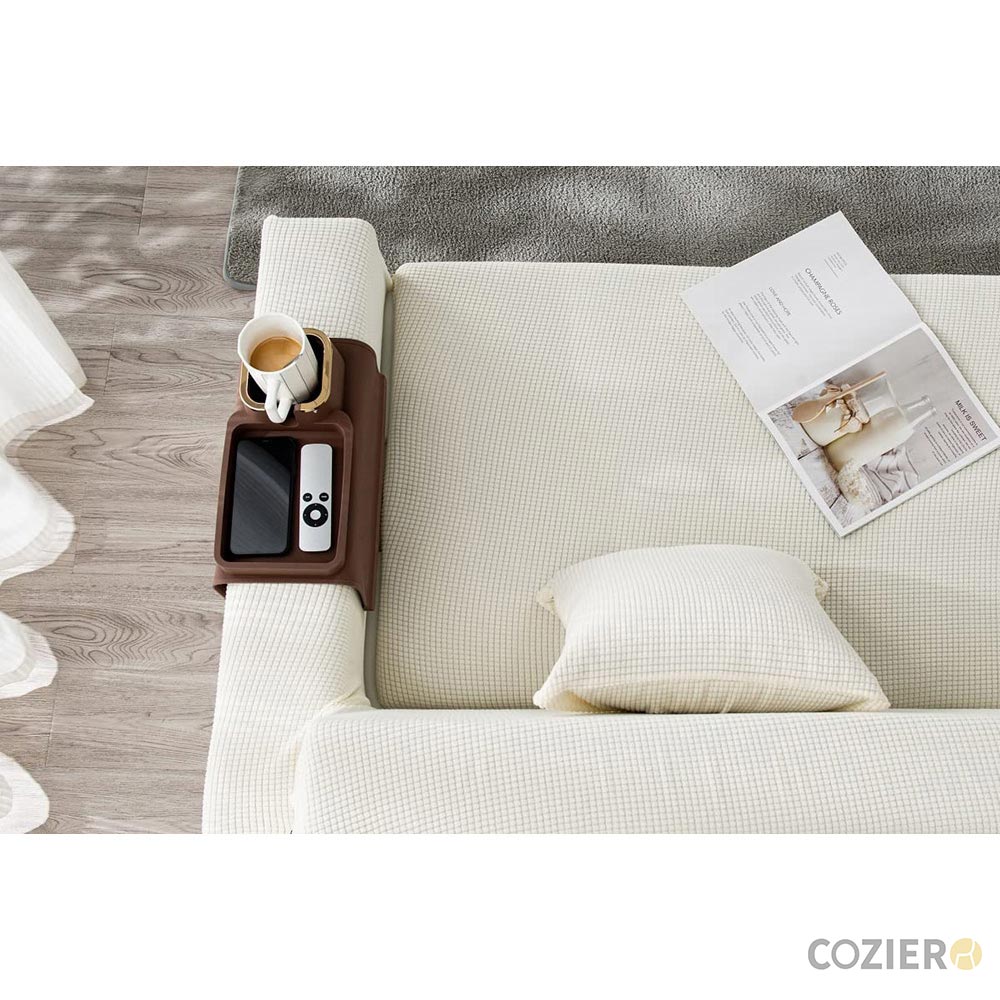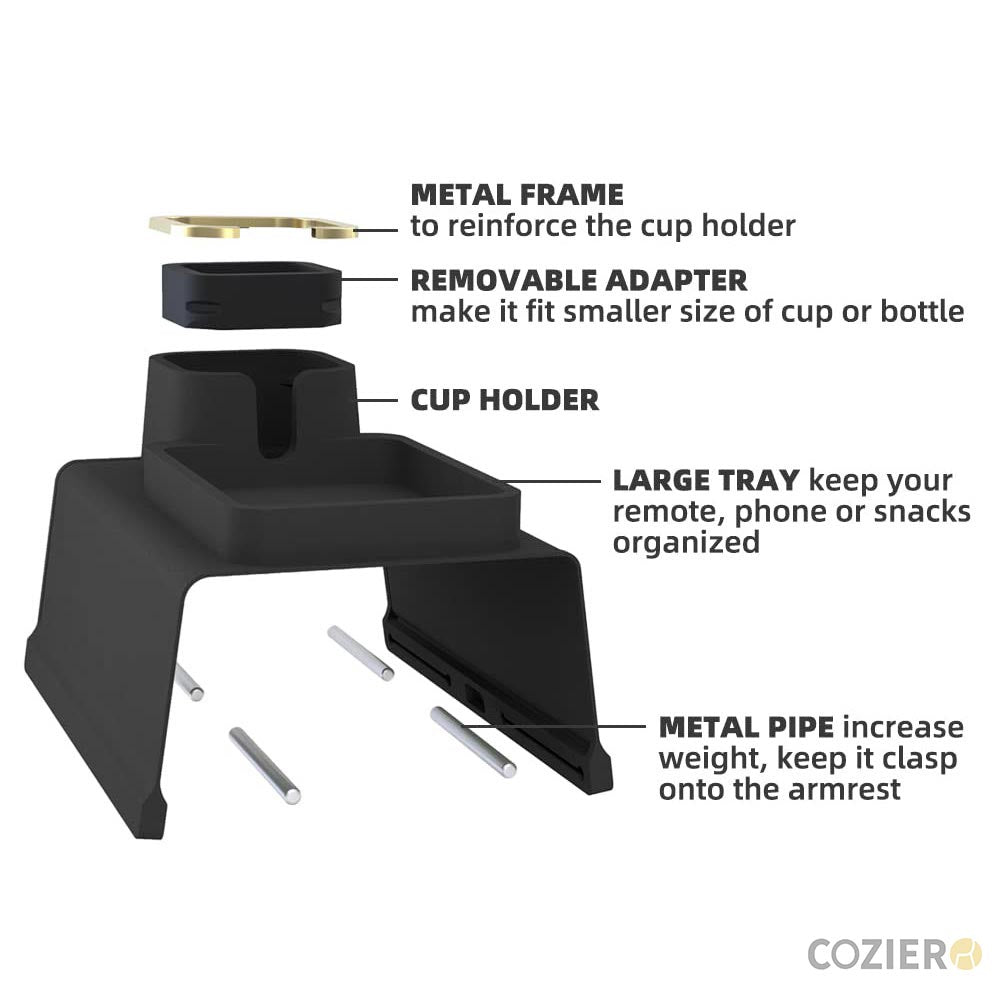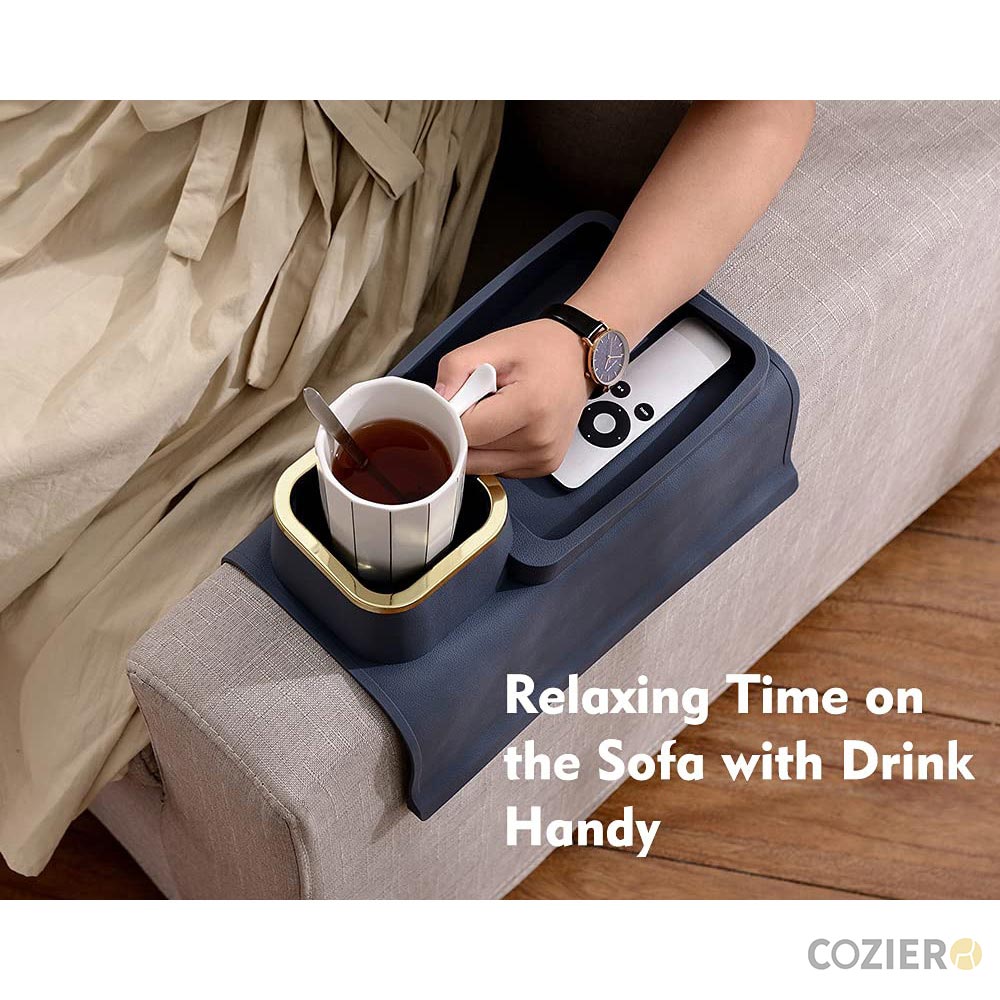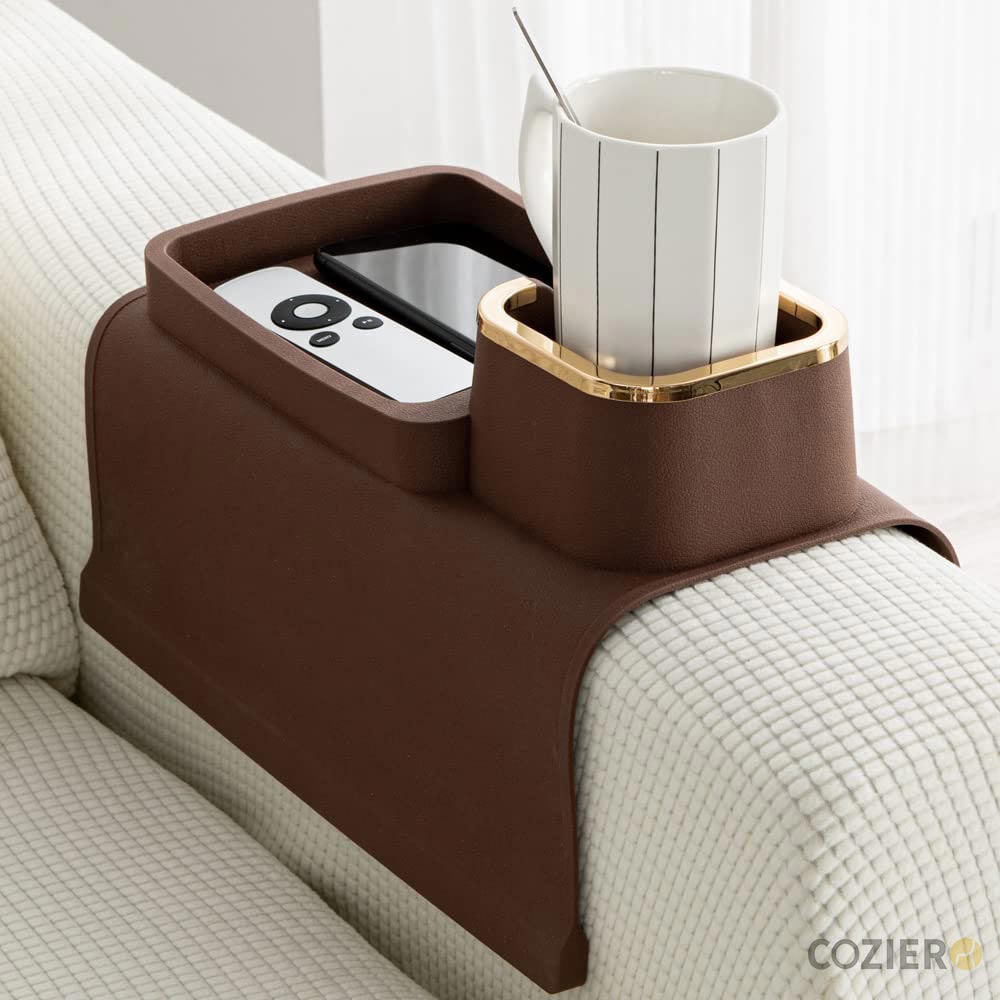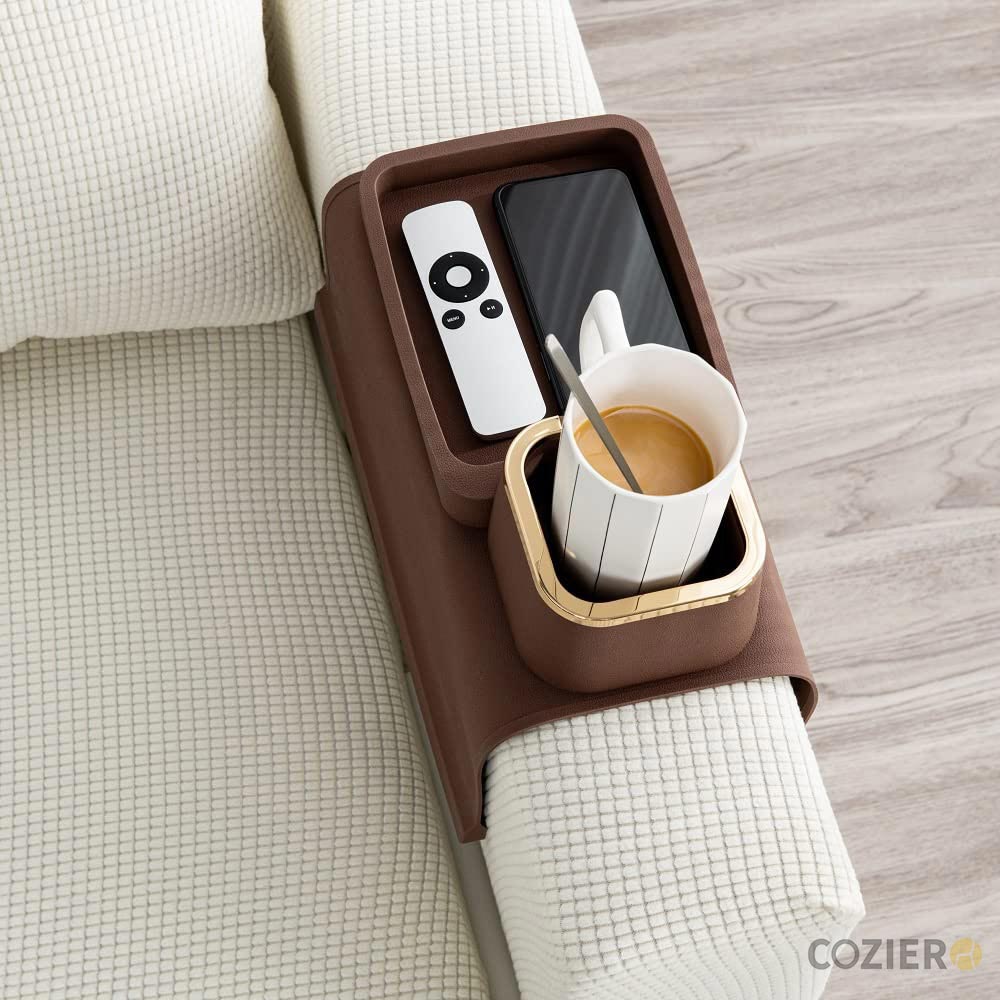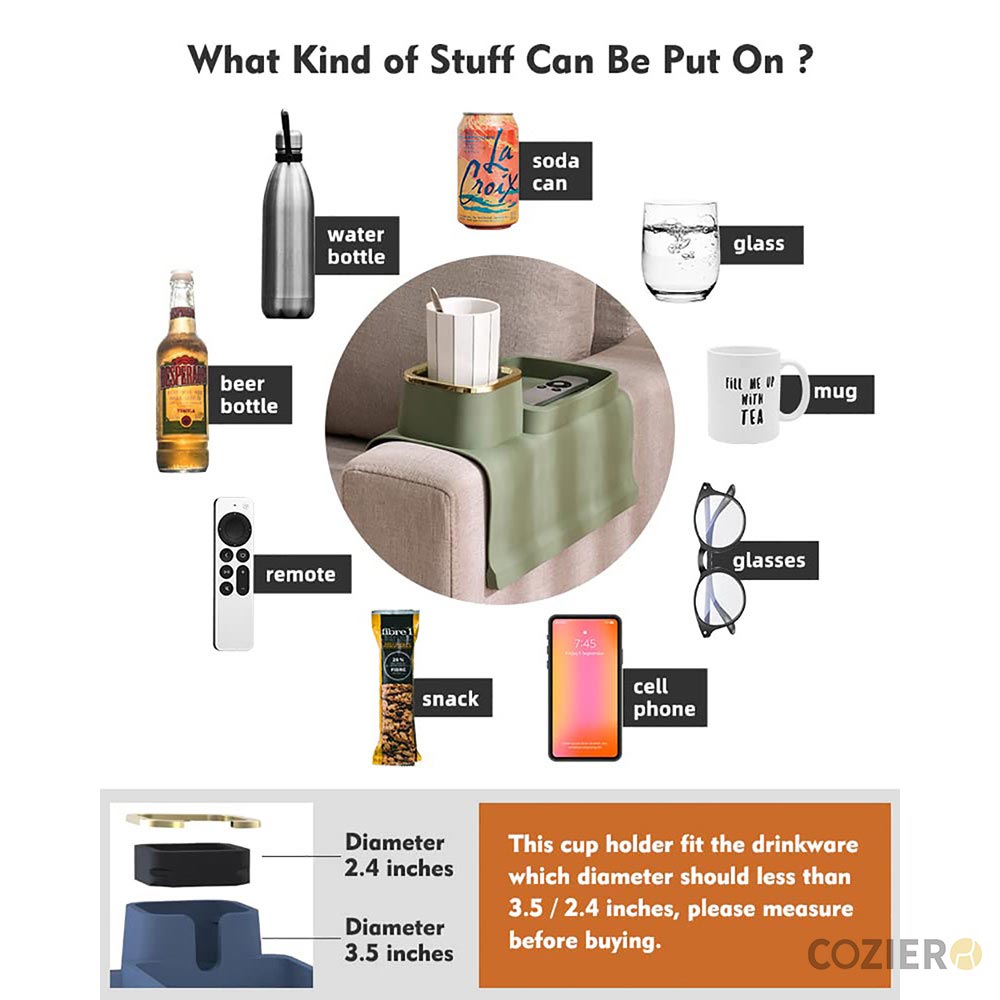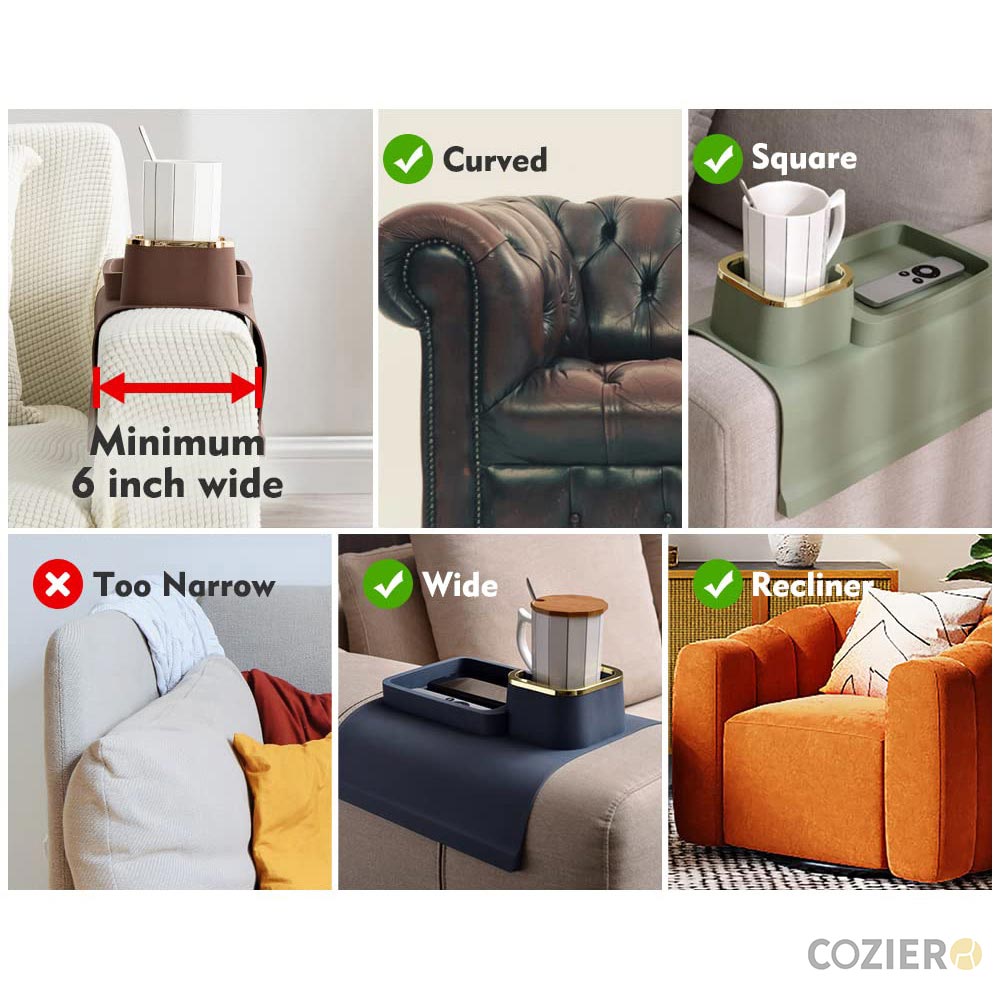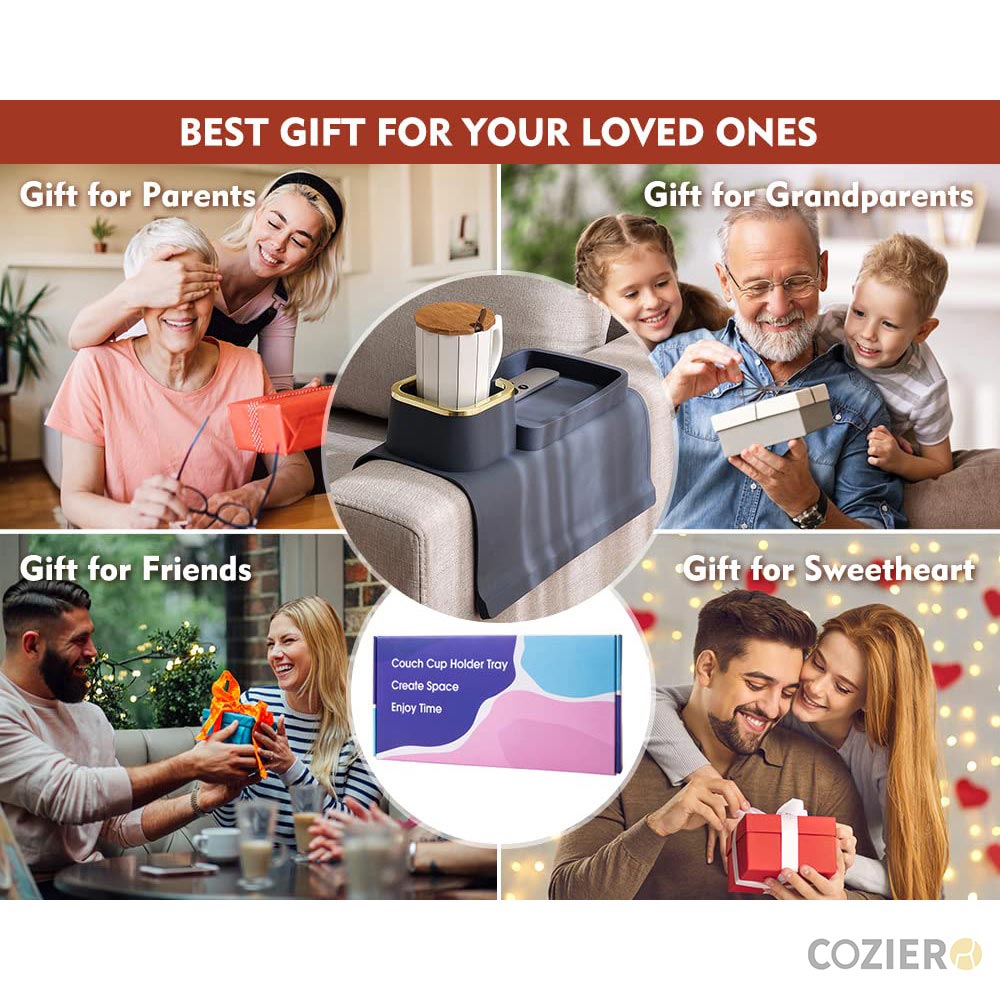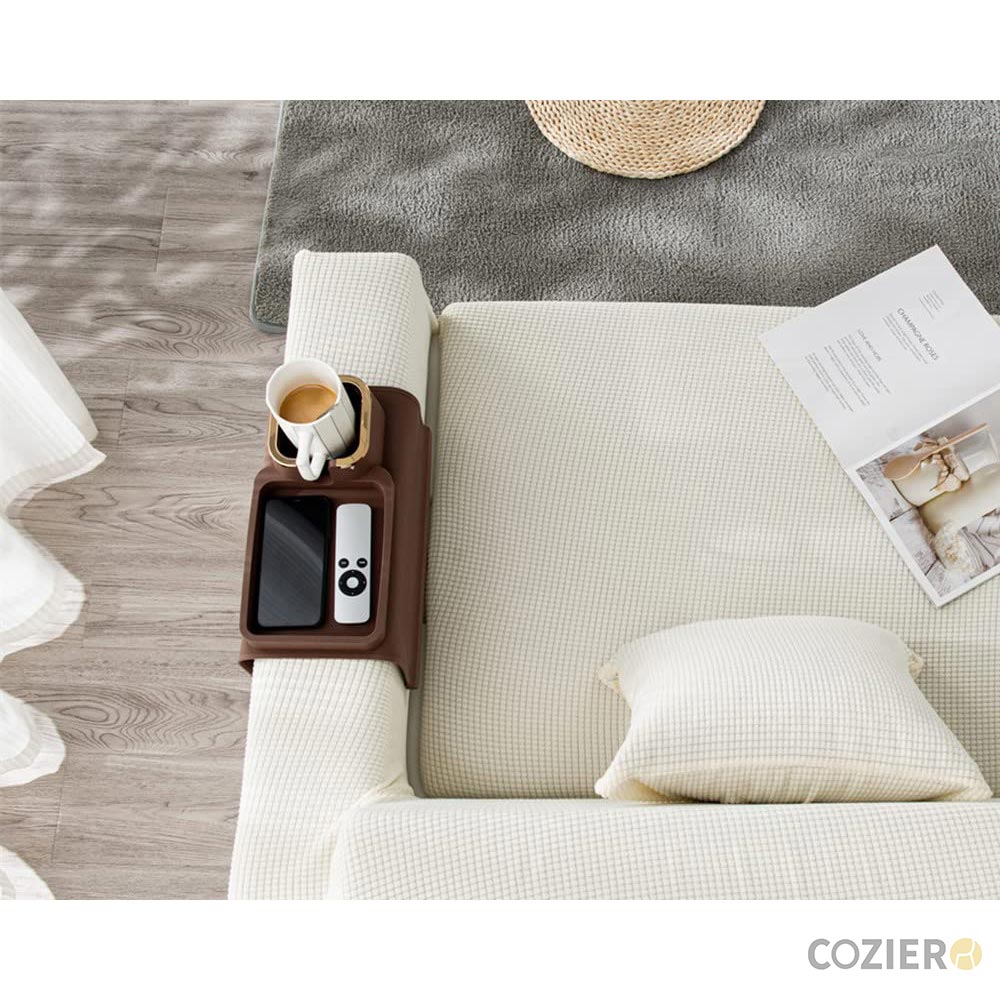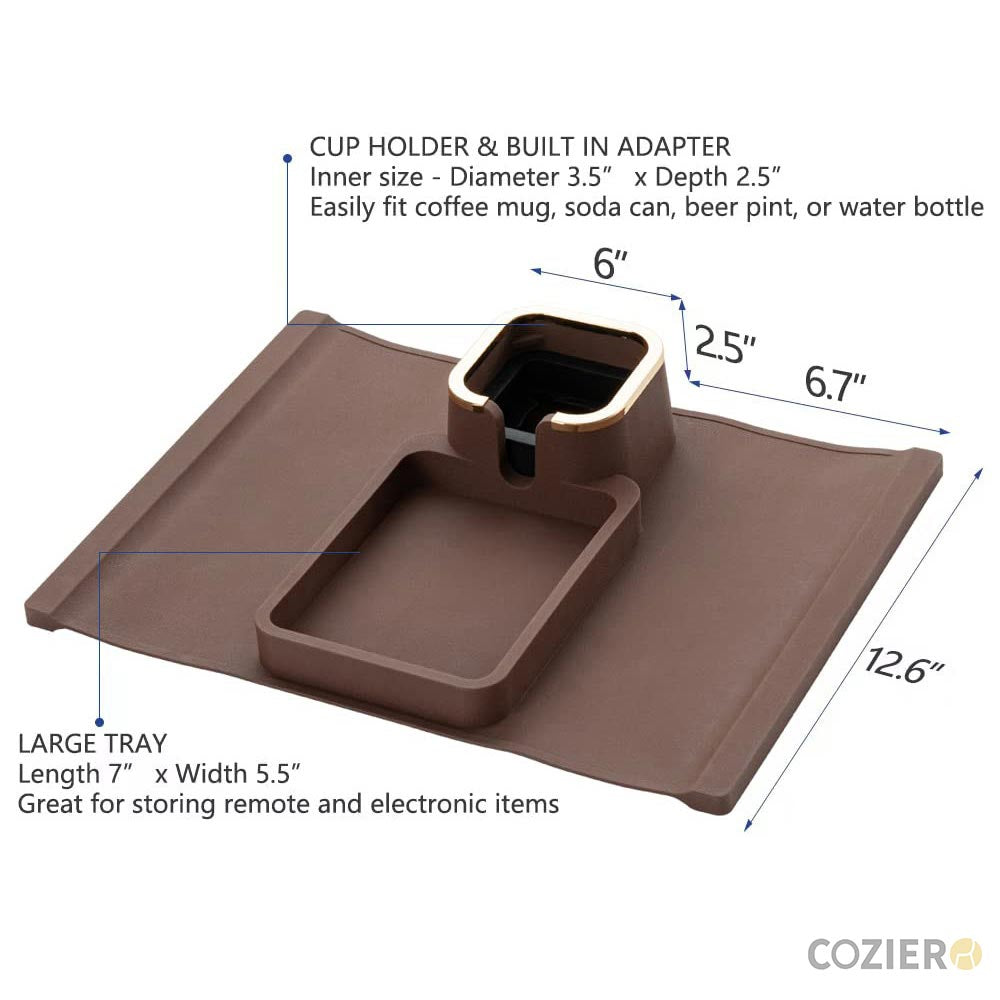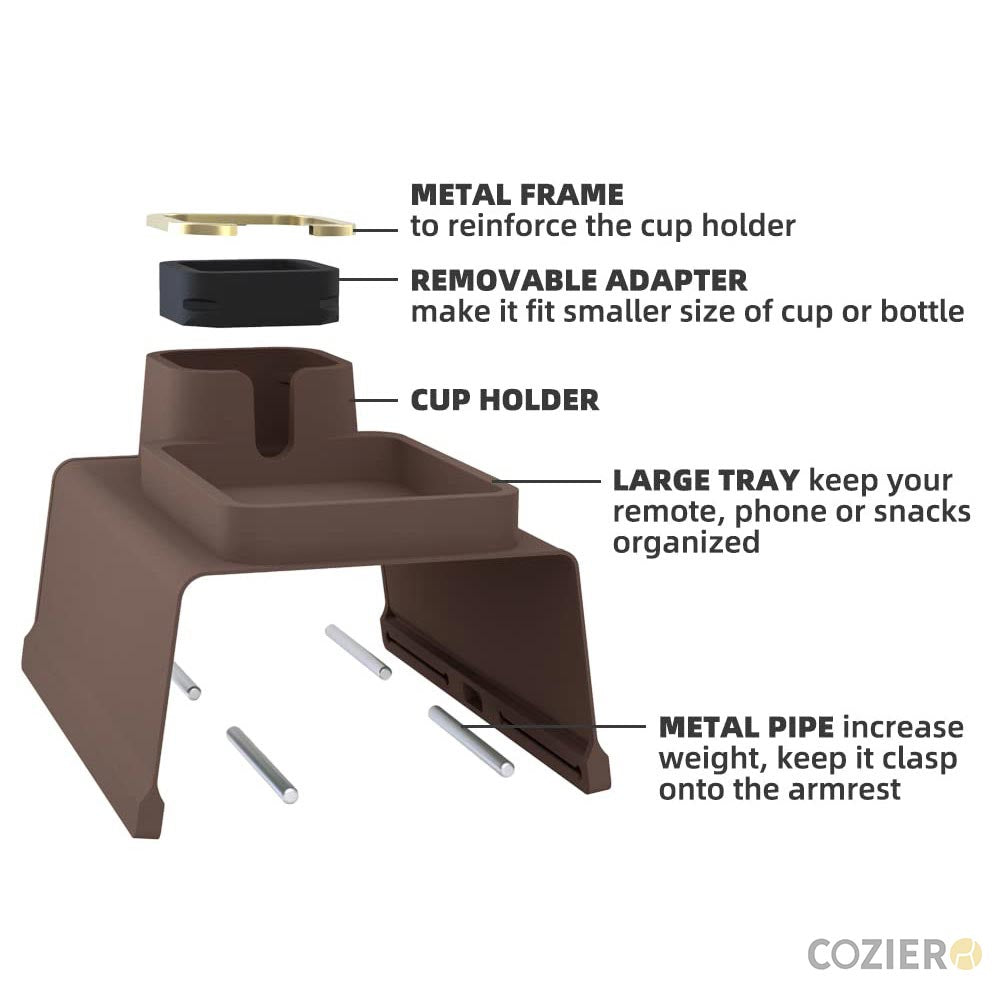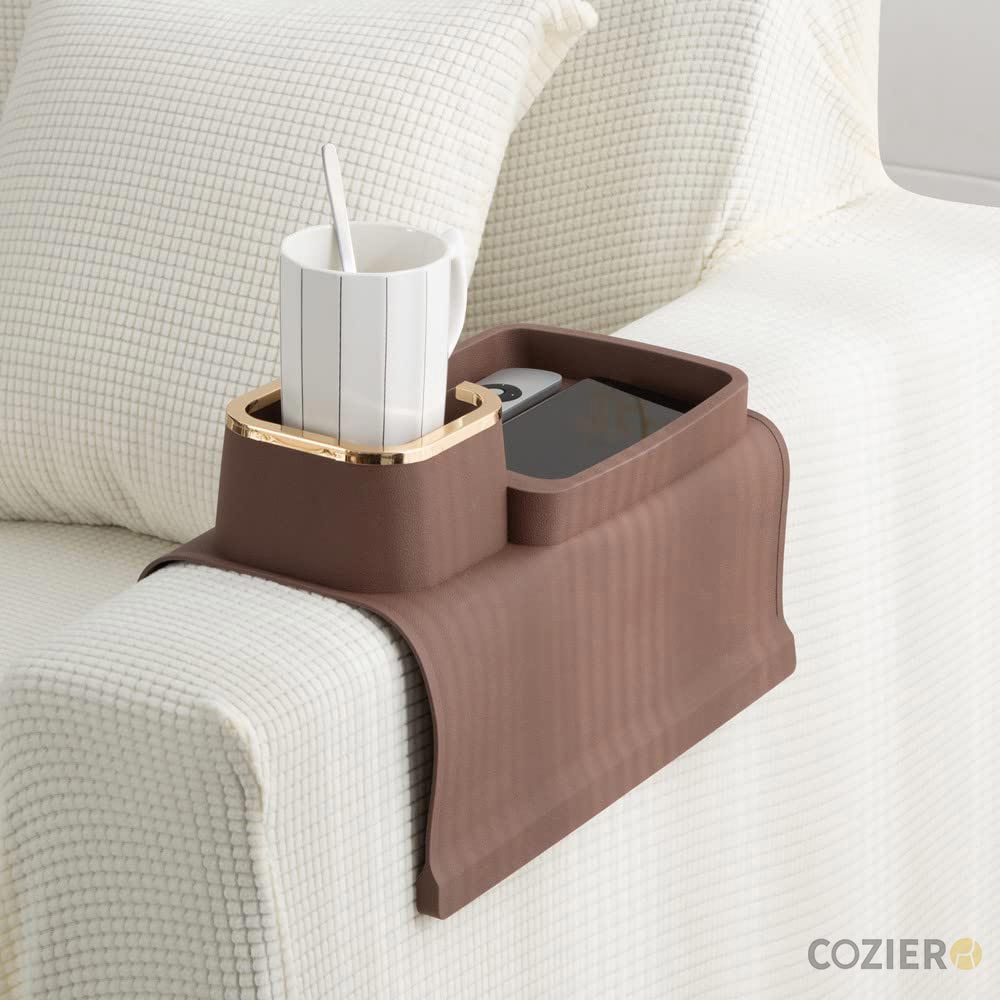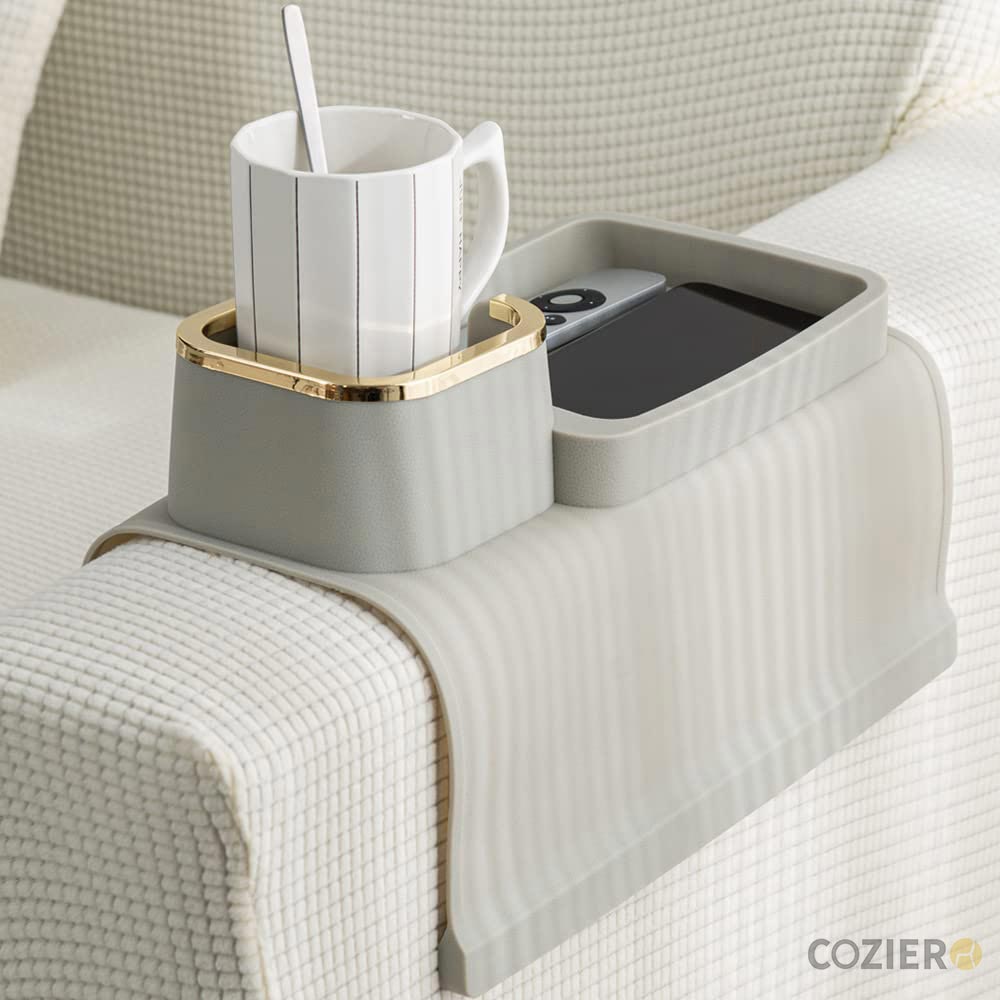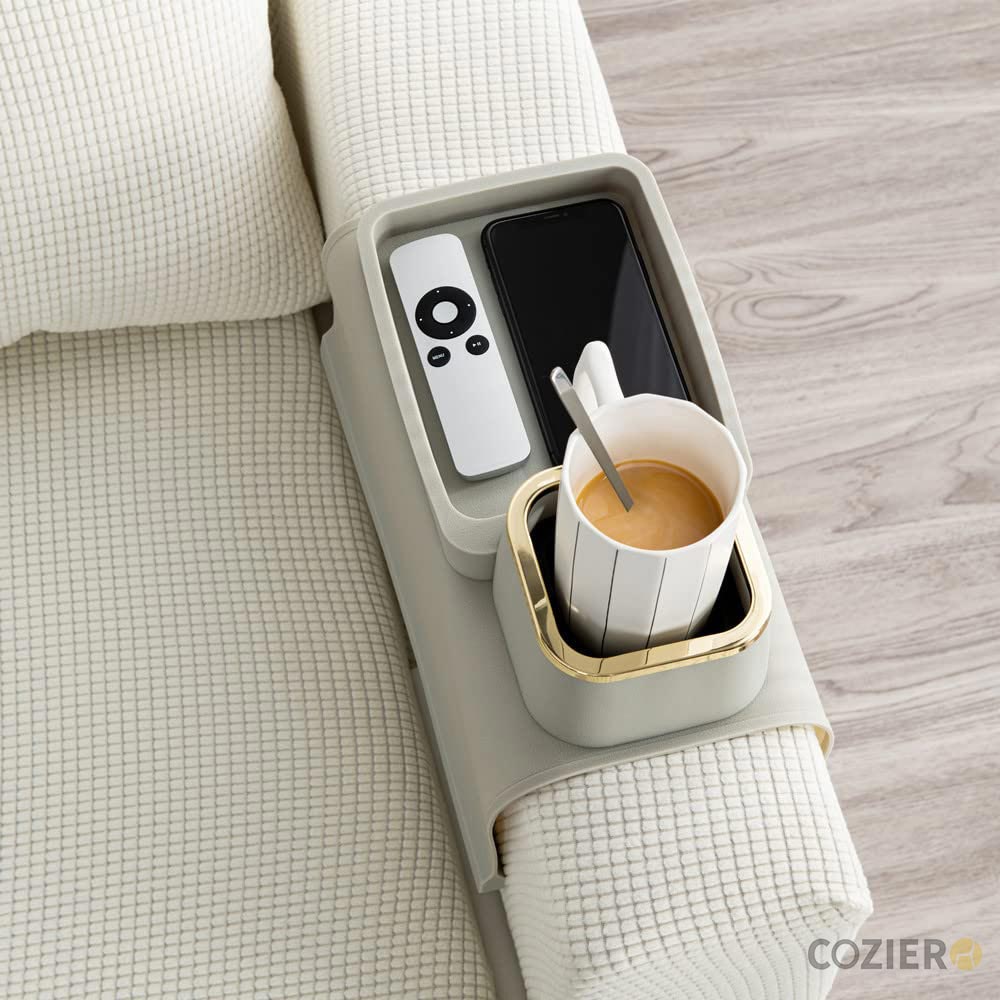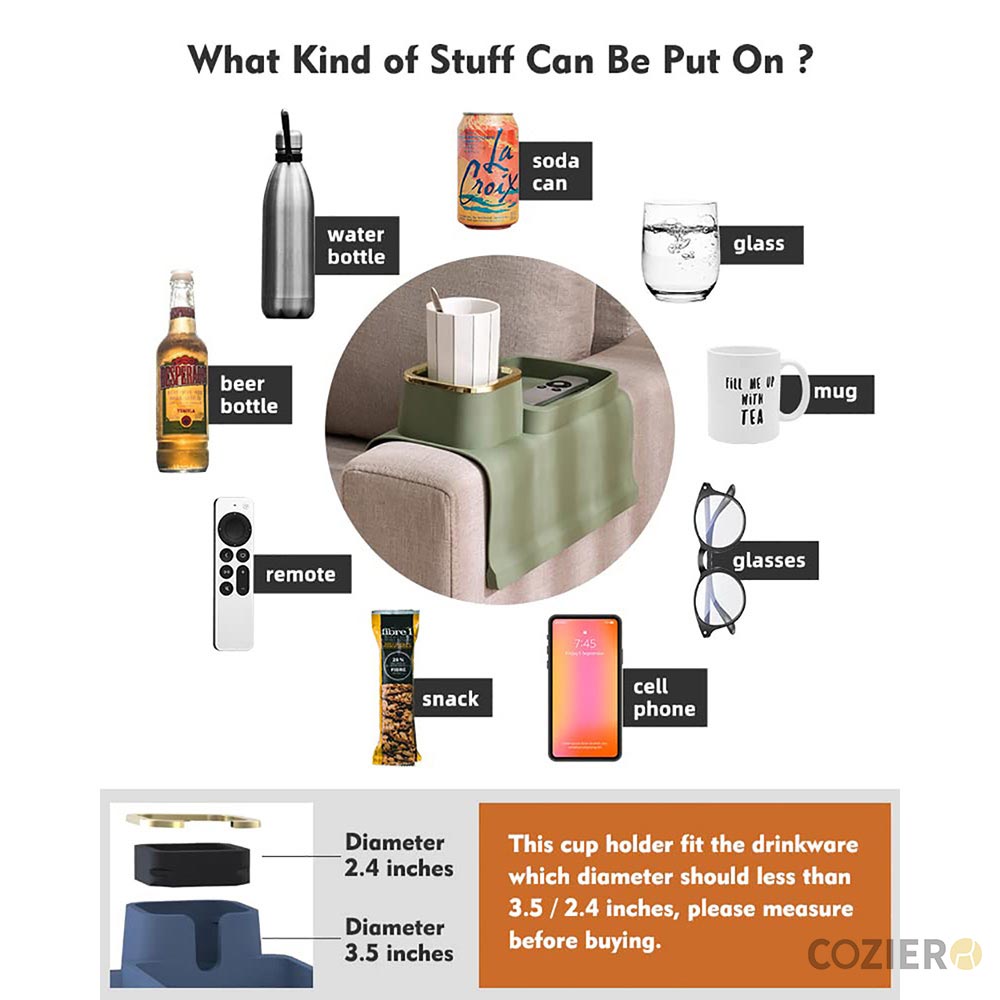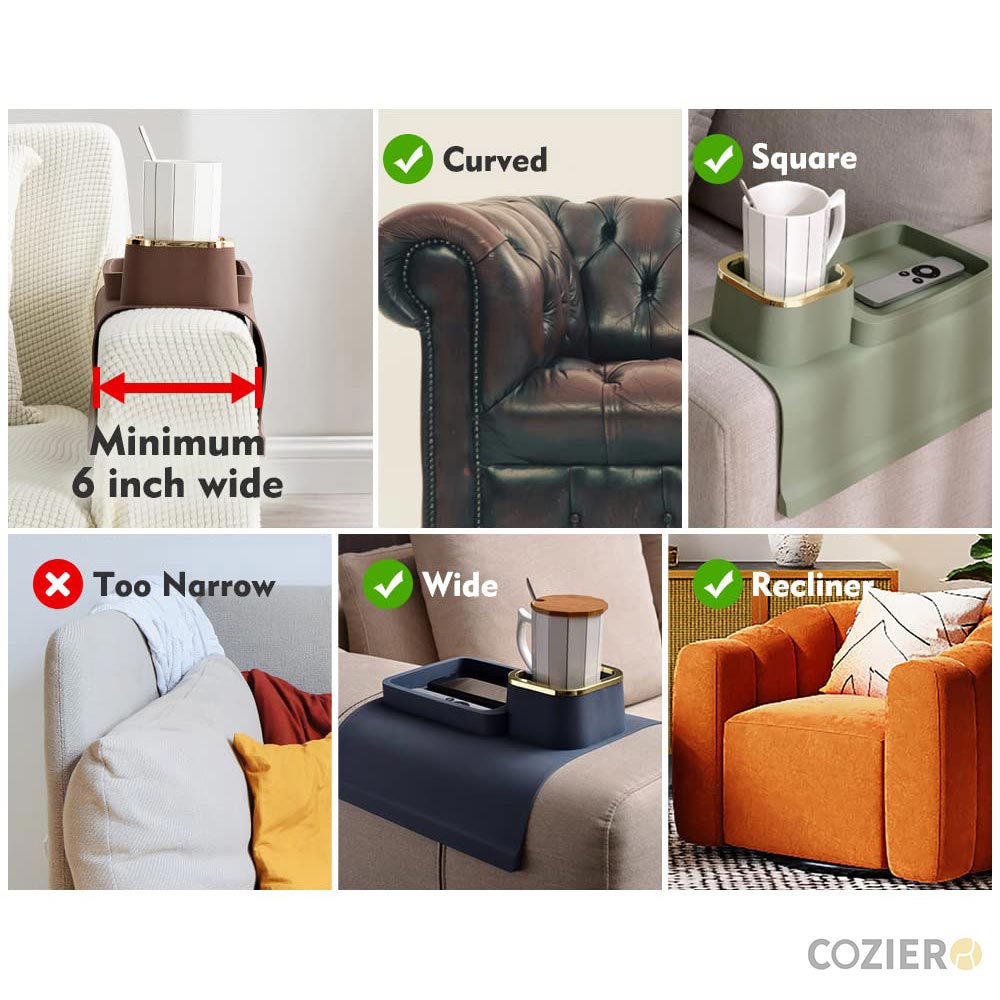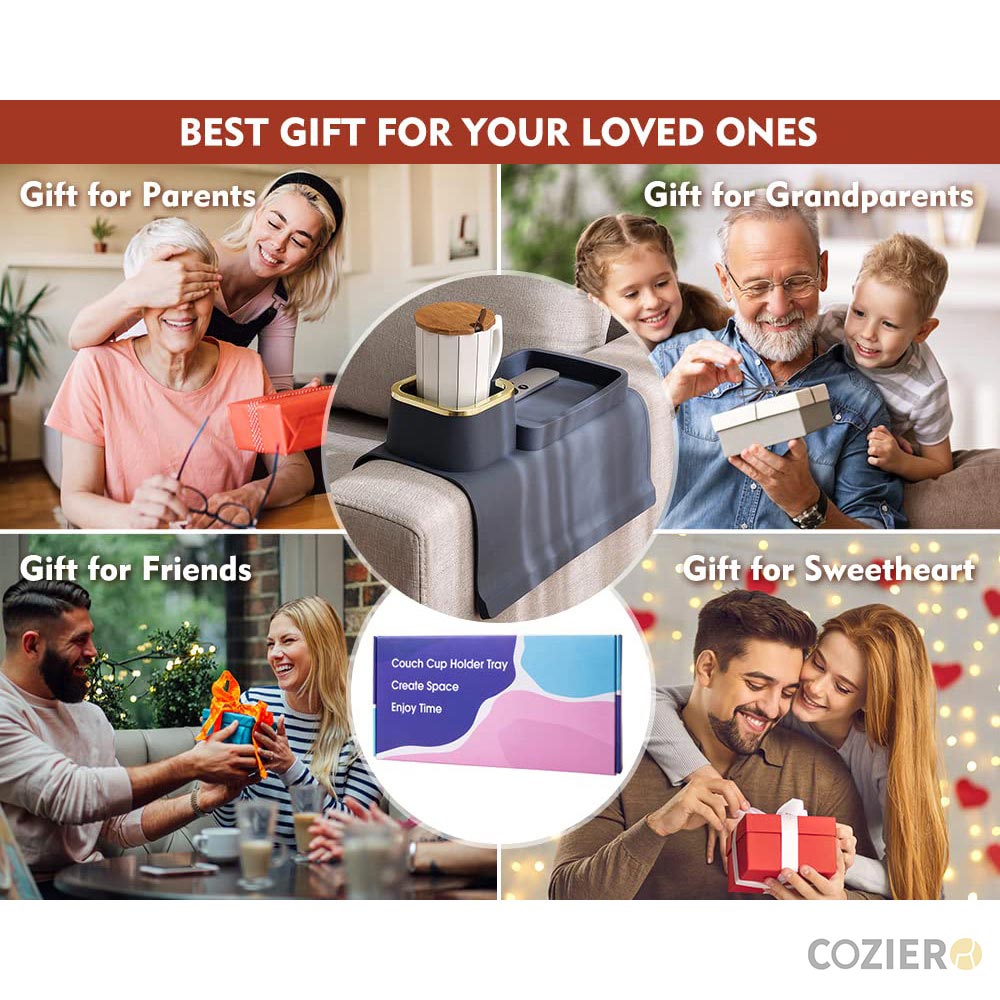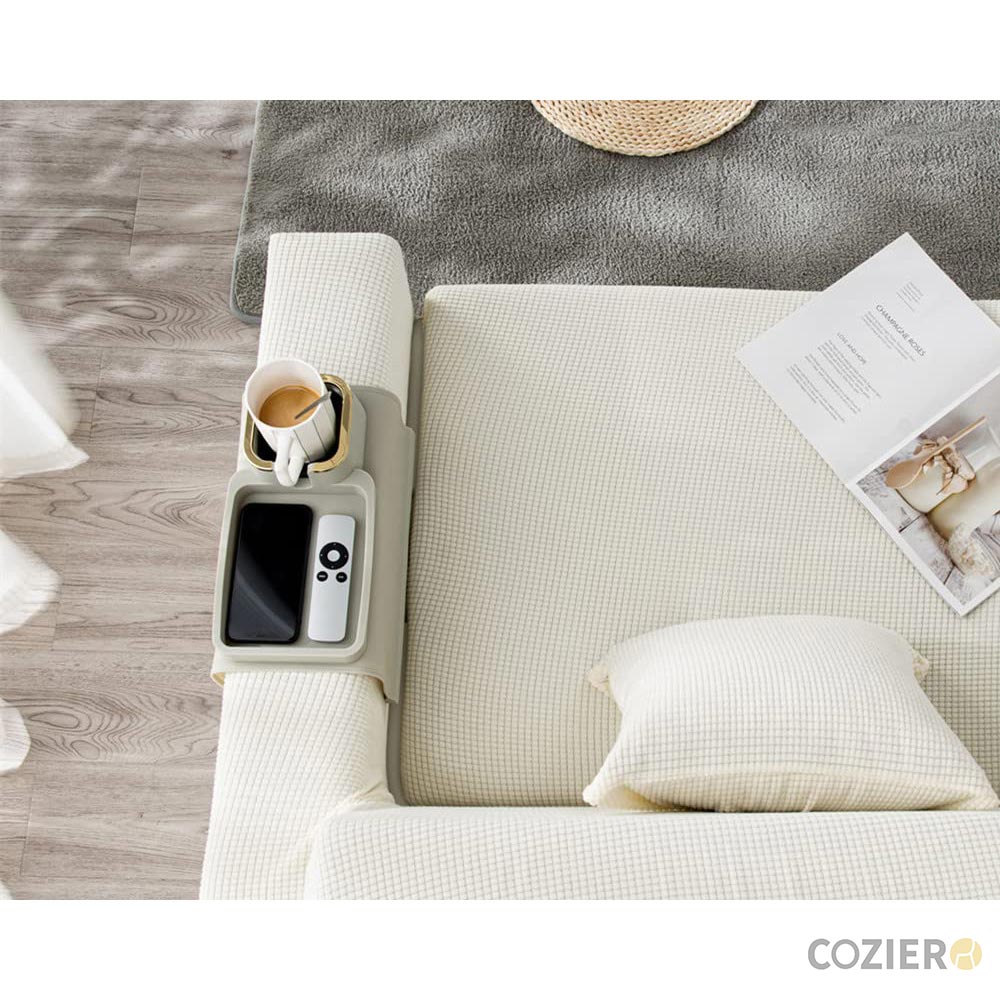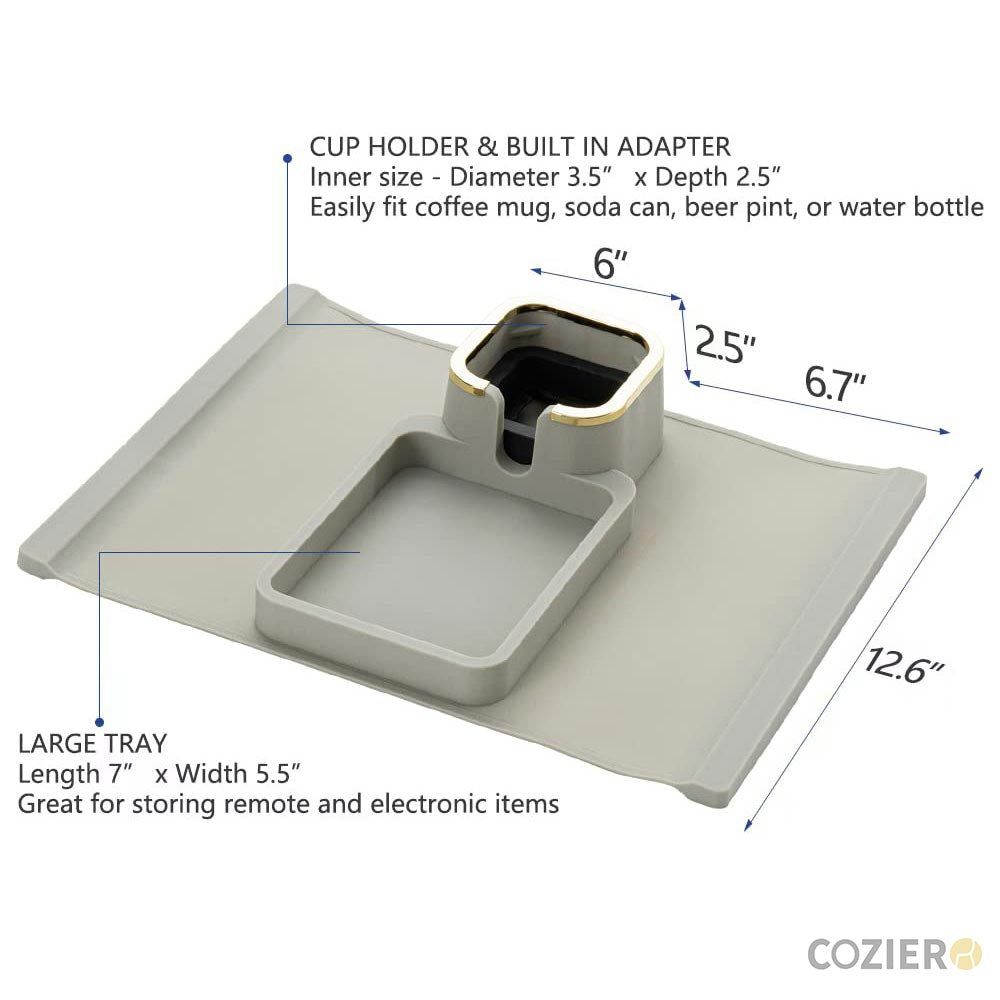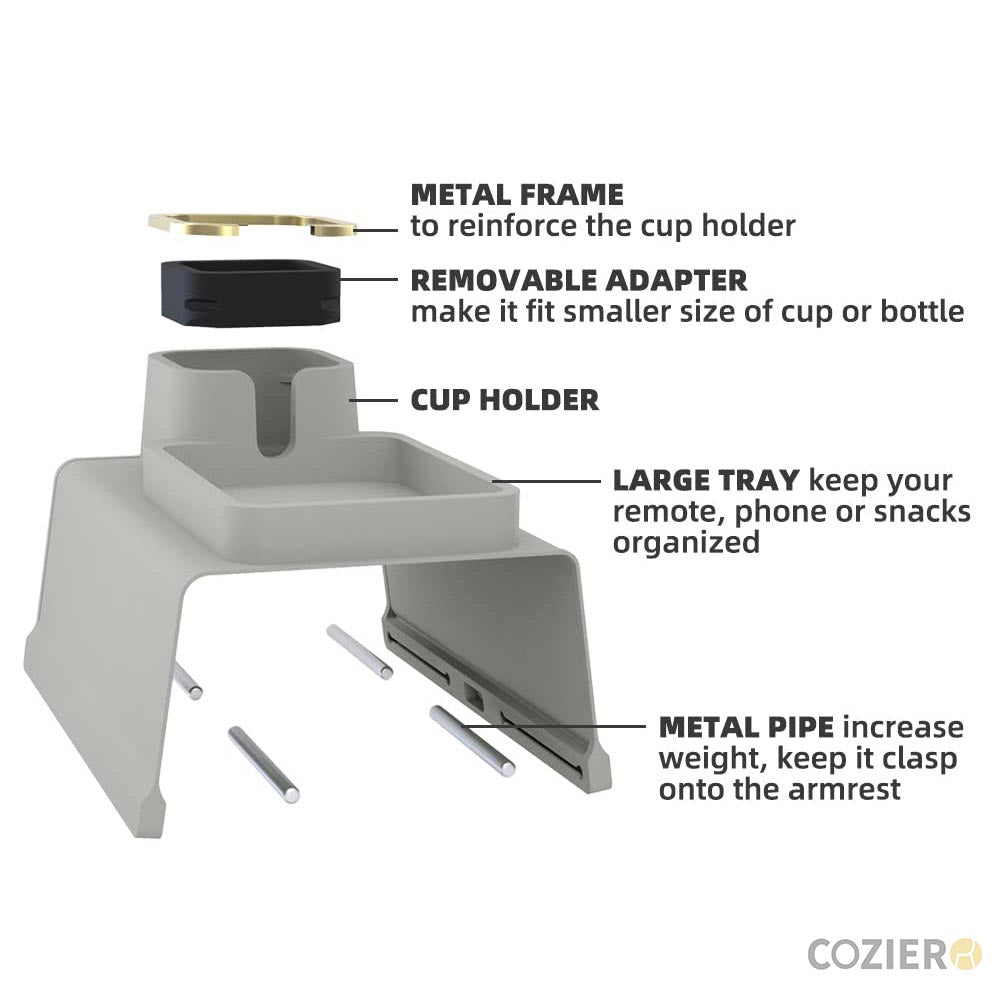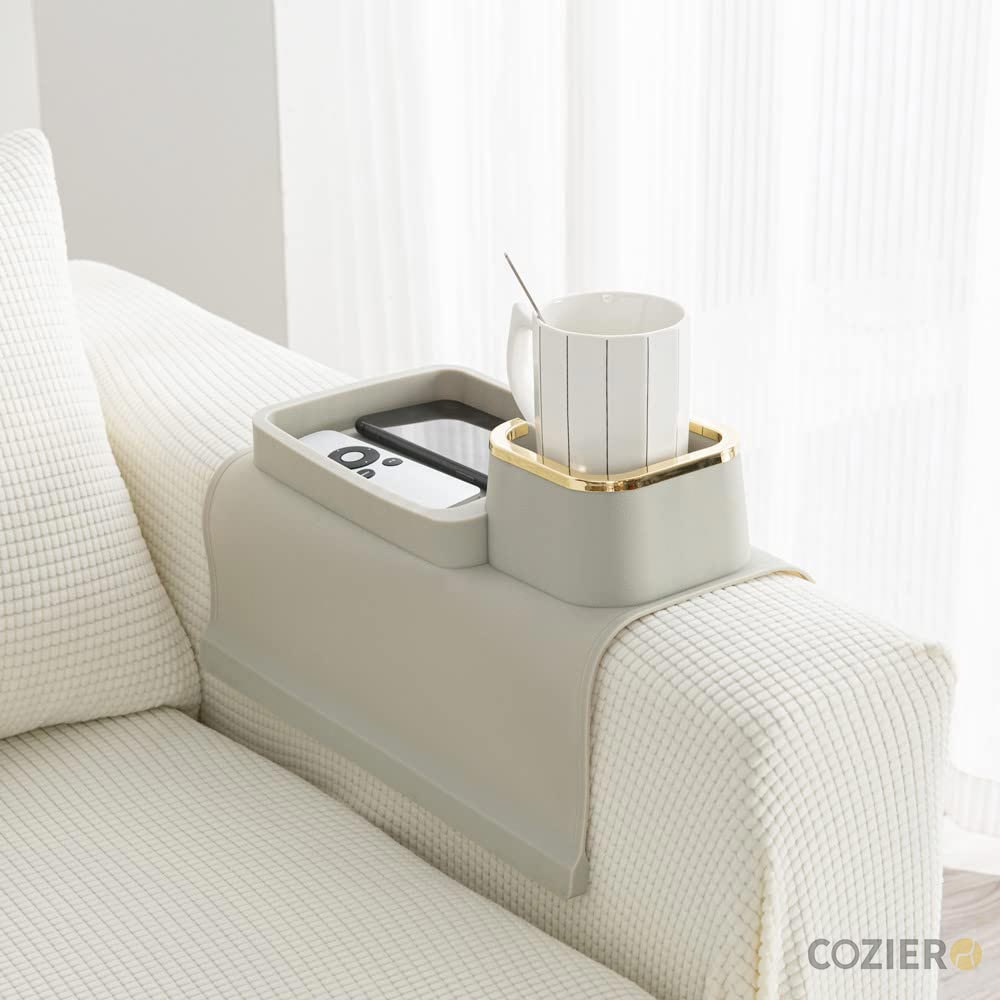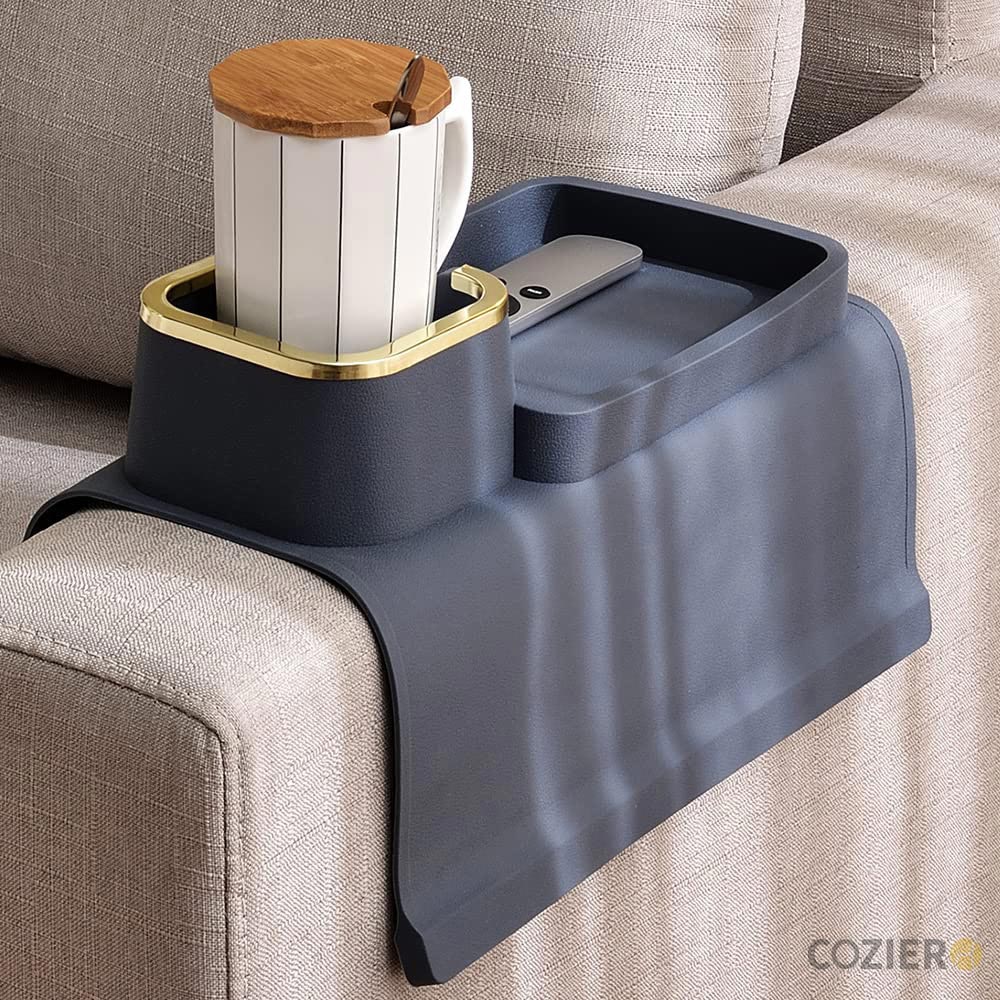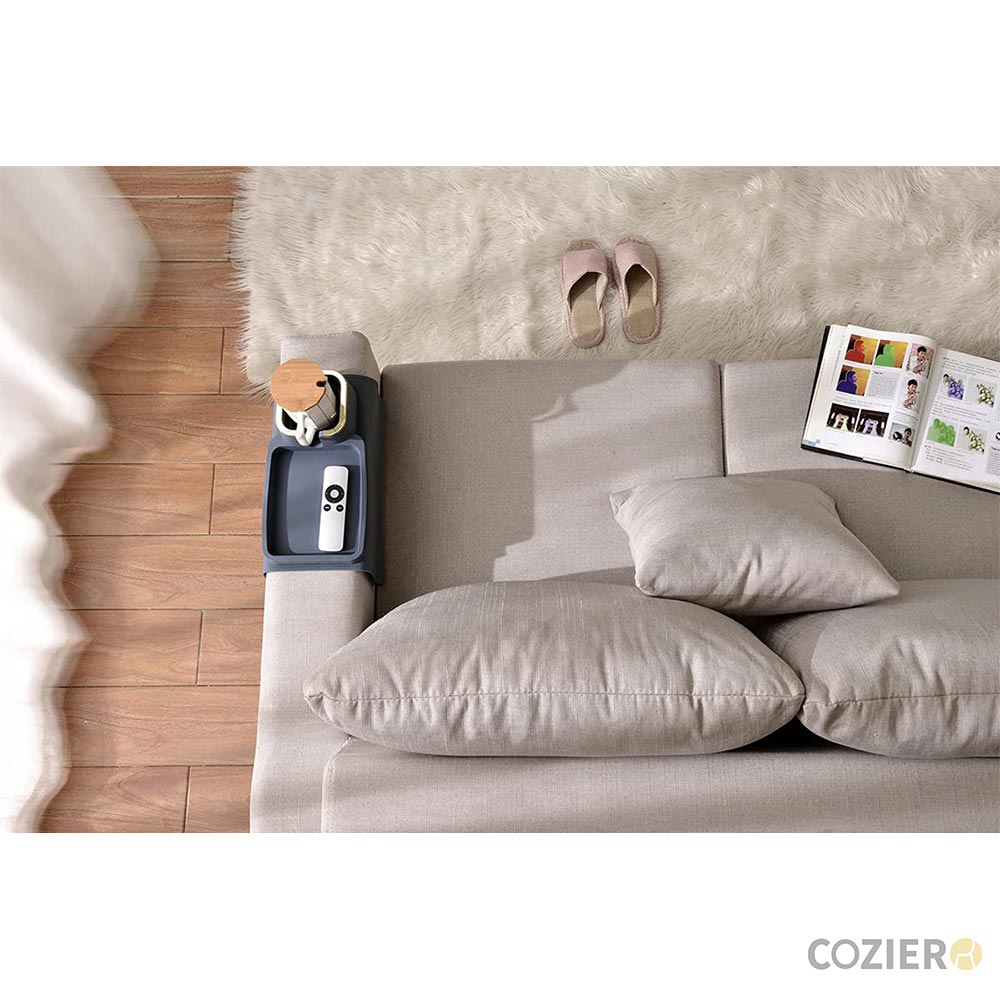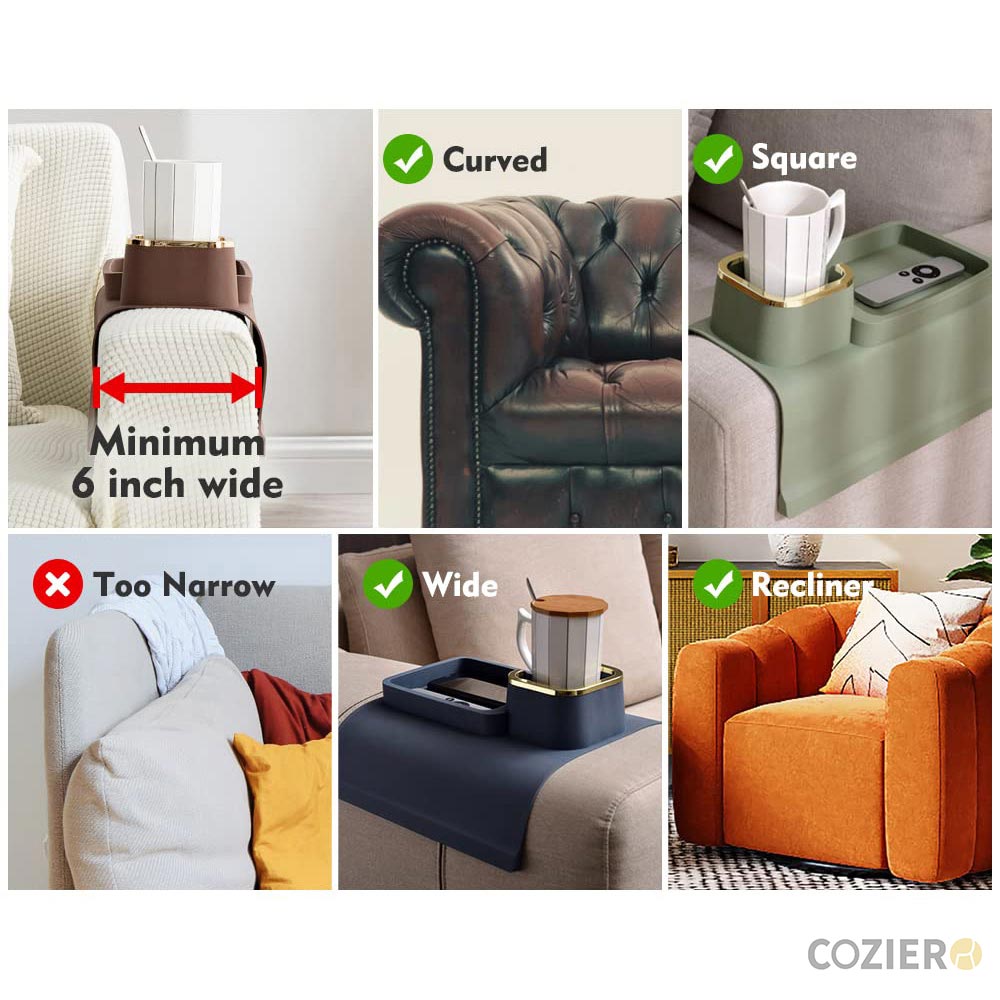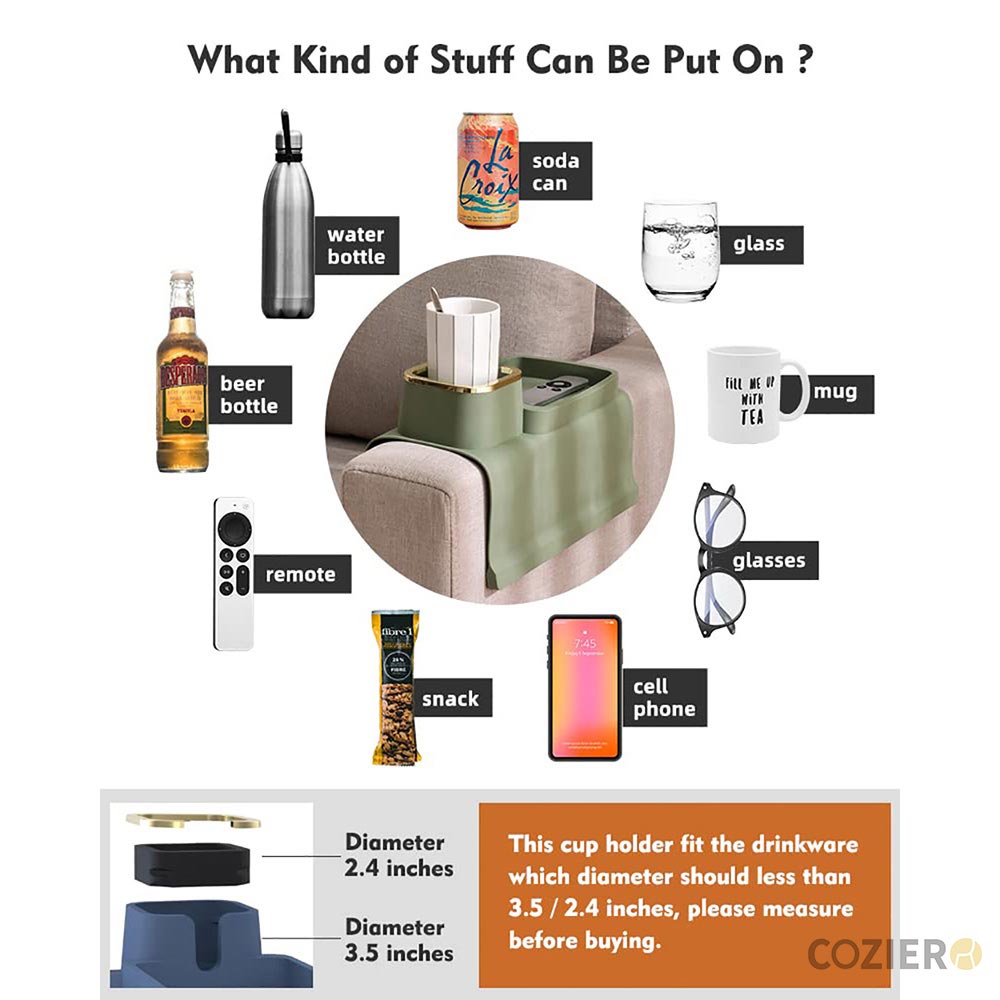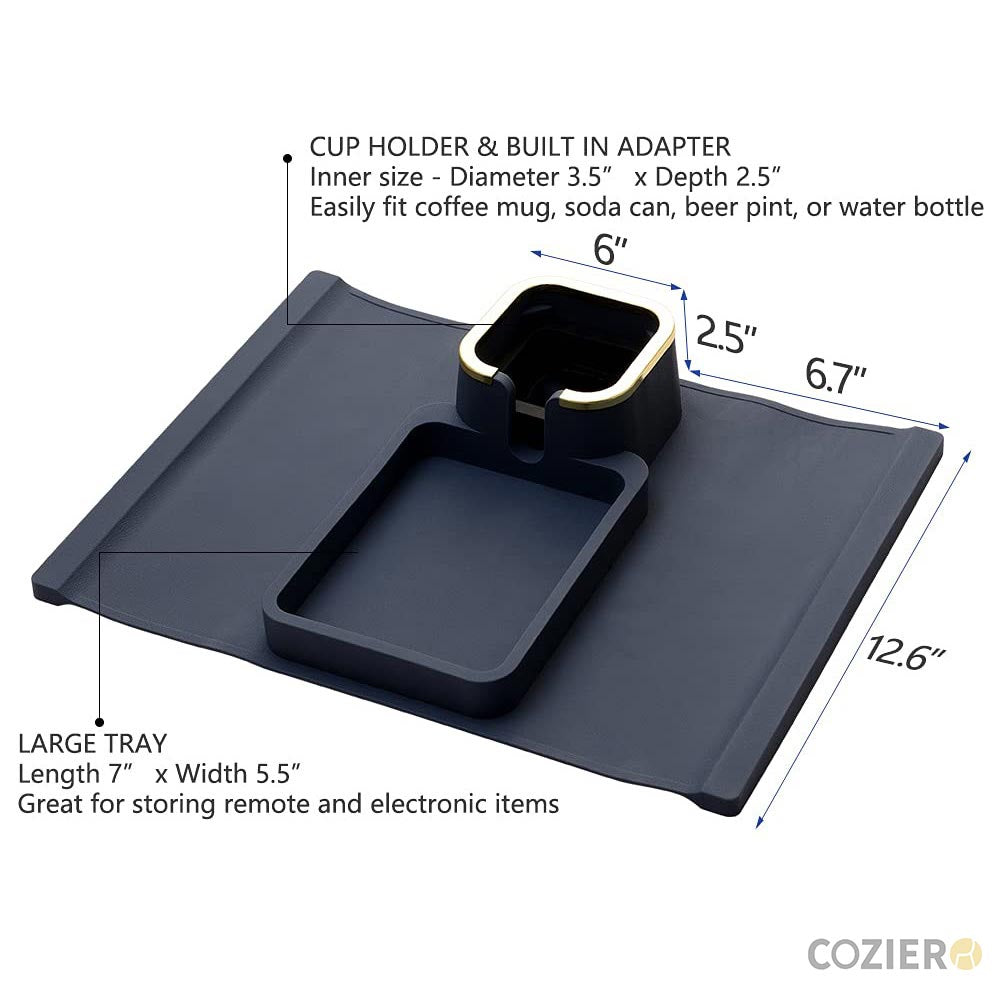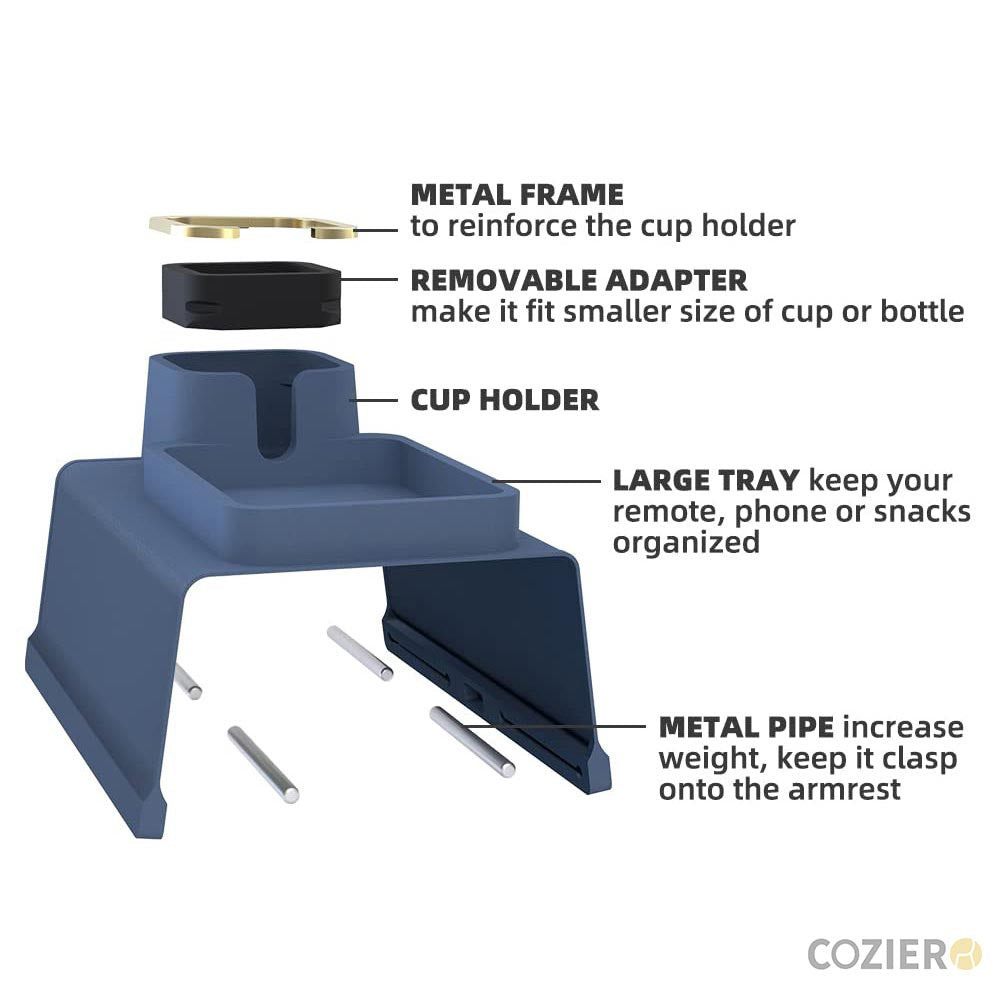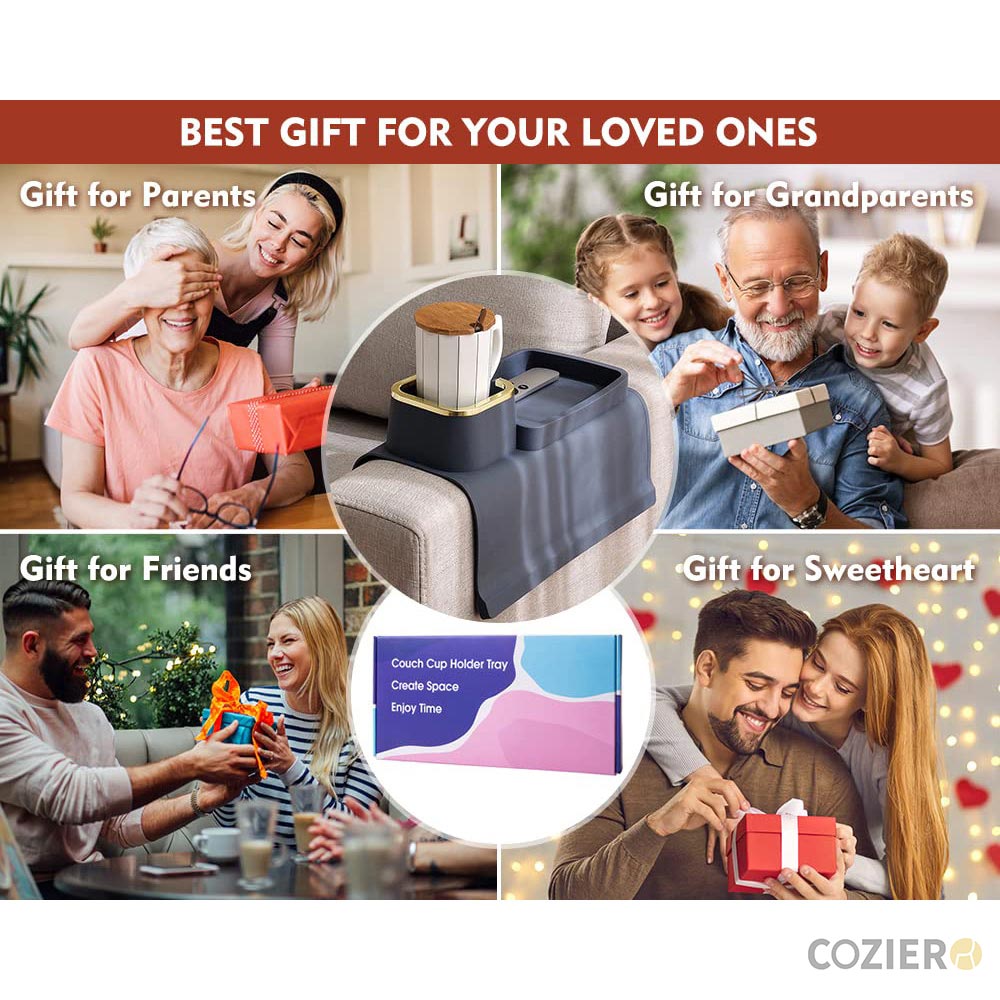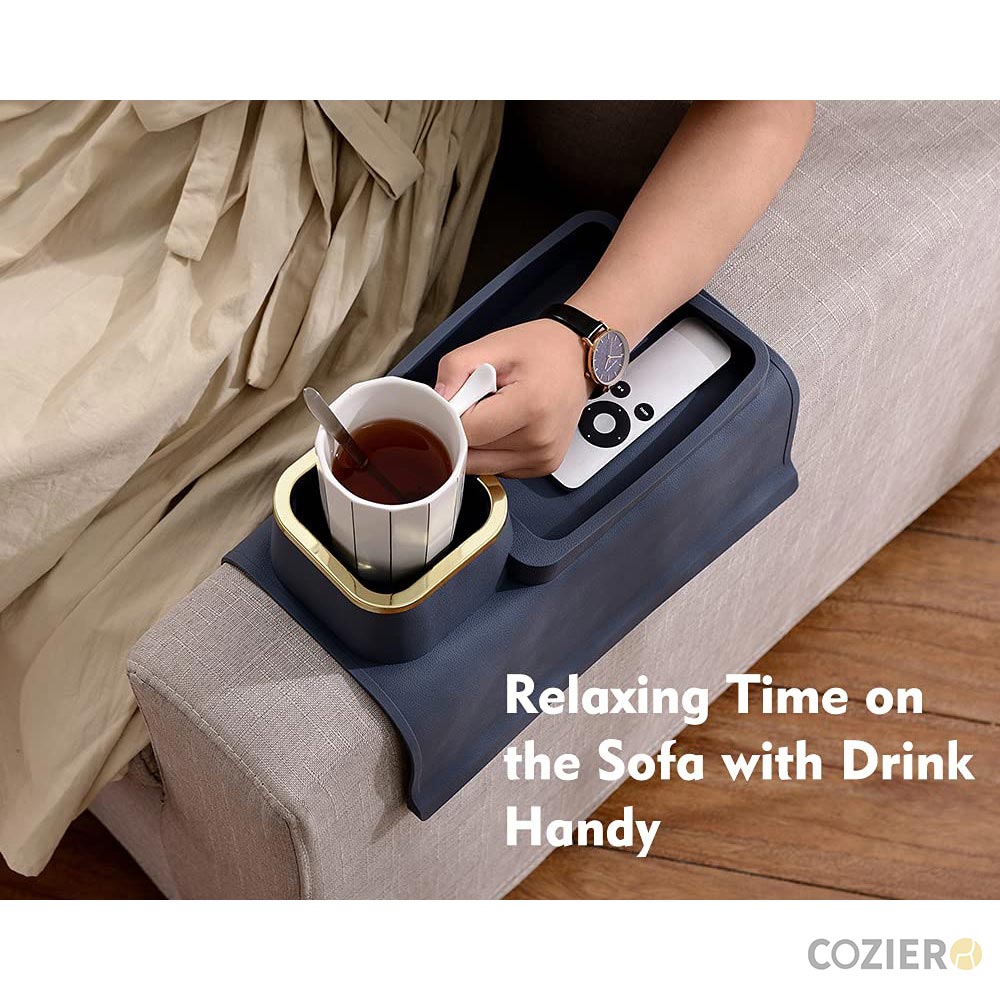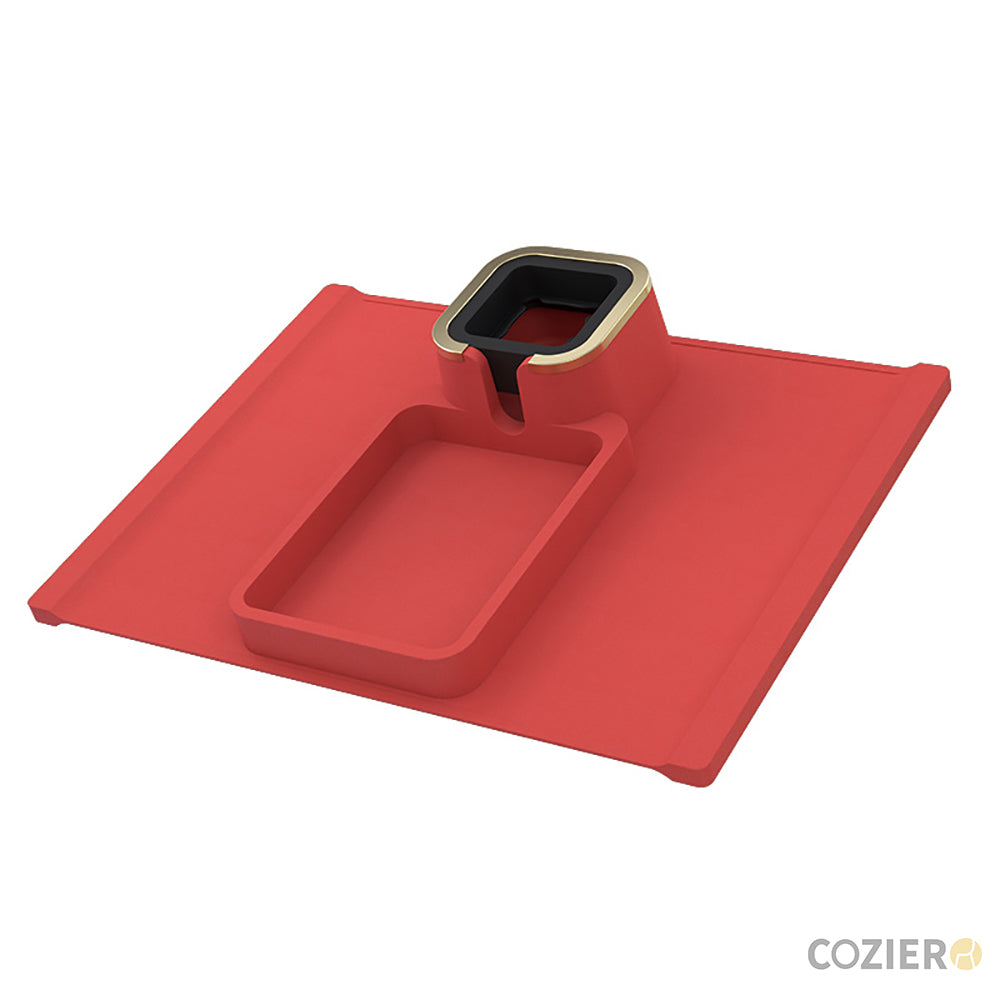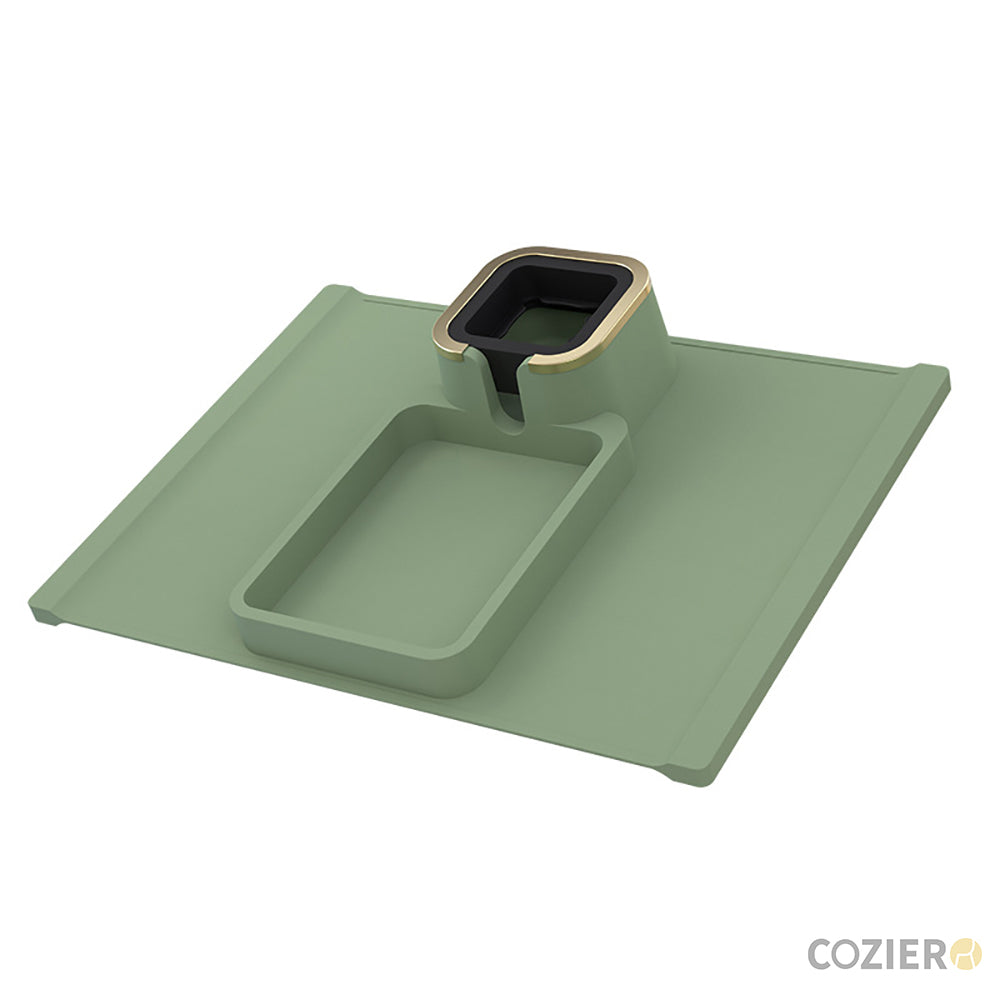 Silicone Anti-Spill and Anti-Slip Sofa Drink Holder
Sale price
$39.99 USD
Regular price
Free Shipping Worldwide & 30 Days Money Back Guarantee
CONVENIENCE AT YOUR COUCH: Are you someone who spends a lot of time on your couch? Do you find it hard to keep your drinks, cell phone, and remote all in one place rather find them spread all over, causing a clutter? Introducing, Silicone Couch Tray a practical solution for you to have everything you need within reach while you enjoy watching TV get lazy, stay organized and live smart.
UNIQUE FUNCTIONAL DESIGN : Our cup holder for couch is designed to fit sofas with armrests measuring at least 6 inches wide. Featuring a sofa cup holder that can hold a coffee cup, soda can, beer pint or any cup that is up to 3.5 inches wide; this recliner table tray has a large tray which can easily accommodate your phone, earbuds, remote or snacks.
DURABLE ANTI-SLIP and ANTI-SPILL COUCH ARM CUP HOLDER : Made from premium quality silicone, this sofa arm table is fit with four metal pipes at the bottom that will clasp onto the arm of your furniture and stay fixed with little or no movement. Our recliner cup holder is super durable, is not flimsy like cheap ones rather offers more stability will not break like plastic and is sure to last you for a long time.
VERSATILE CUP HOLDER FOR COUCH: This compact portable armrest cup holder is a useful piece of recliner accessories that is a must have for every home! You can use the drink holder for couch at home, in the office, or you could also use it in your car while you are on the go.
They protect your furniture from scratching and clawing. Ideal for homes with children and pets.
Almost all our slipcovers are pet friendly and can protect your couch from scratching. But every case is different, and some pets may destroy the slipcover and couch altogether.
Each type of our slipcovers is one size fits most. Our slipcovers are made of patented stretch  fabric with an elasticity of 100%. Please measure the back of your couch from arm to arm and make sure it's within the specified range.
Please measure the back of your couch from arm to arm and make sure it's within the specified range. Then, please follow the measuring guide in the photo section.
To determine on which side is your chase is and order the right slipcover, you'll have to stand in front of your L shaped sectional sofa and determine on which side is the chase – if it's on the right – you'd need an L-shaped slipcover with Right chase if it's on the left – you'd need an L-shaped slipcover with Left chase.
Our covers are great for leather sofas. Elastic straps with buckles (comes with L-shaped and Corner sectional slipcovers). Attached under the sofa, they hold a slipcover in its place. To prevent the slipcover from sliding, you can tuck anti-slip cardboards with ridges (included) into the grooves between the seat and armrests.
Our slipcovers fit most Ikea furniture pieces, including the most popular models: Stockholm, Ektorp, Kivik, Karlstad, Nockeby, etc.
CHOOSE ANOTHER FURNITURE TYPE
I love this couch cup holder tray very, very much!!! With this lovely thing, what I need to do is just put a cold drink on the sofa arm table, and then SINK IN MY SOFA, hahaha!
Item arrived and packaging was great and perfect for gifting.
Perfect, hold my cup. Love it. Highly recommend.
Pretty impressed with this couch cup holder! My couch arm rest is a weird shape and this fit perfect. Pretty sure it can fit any couch.