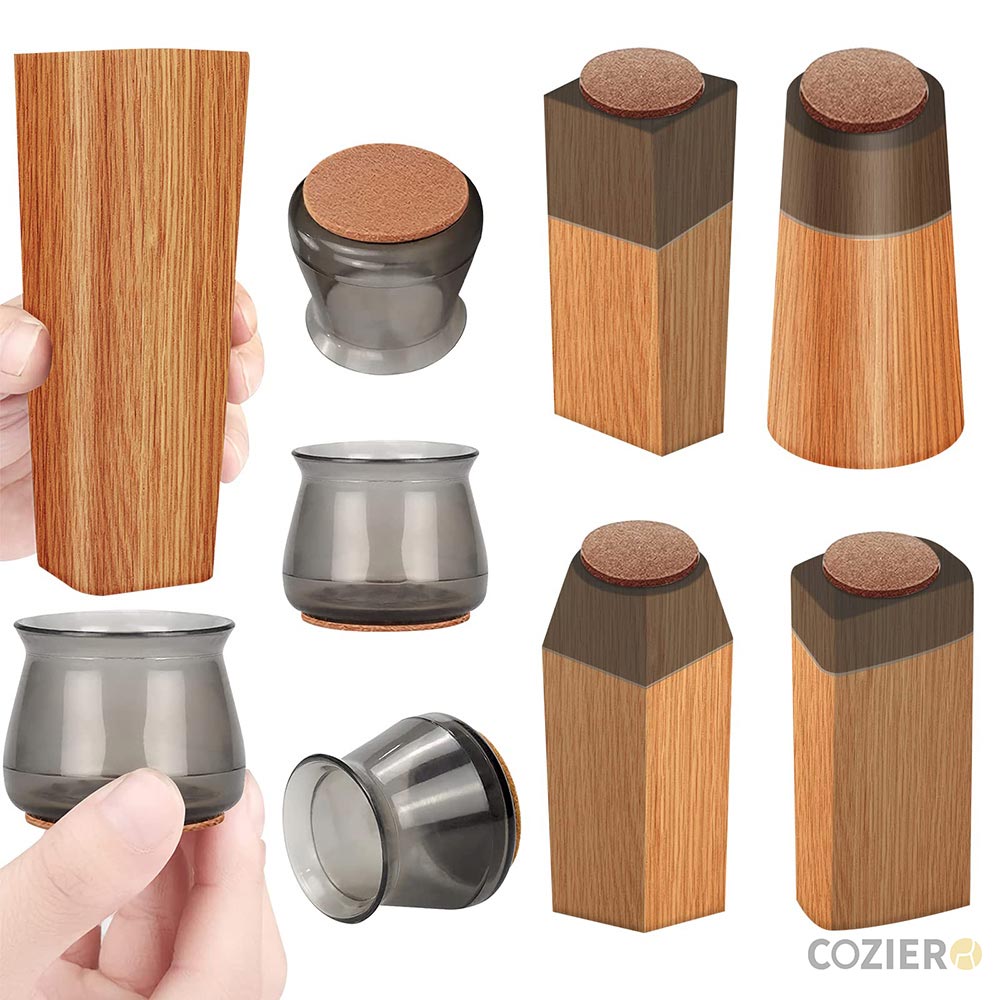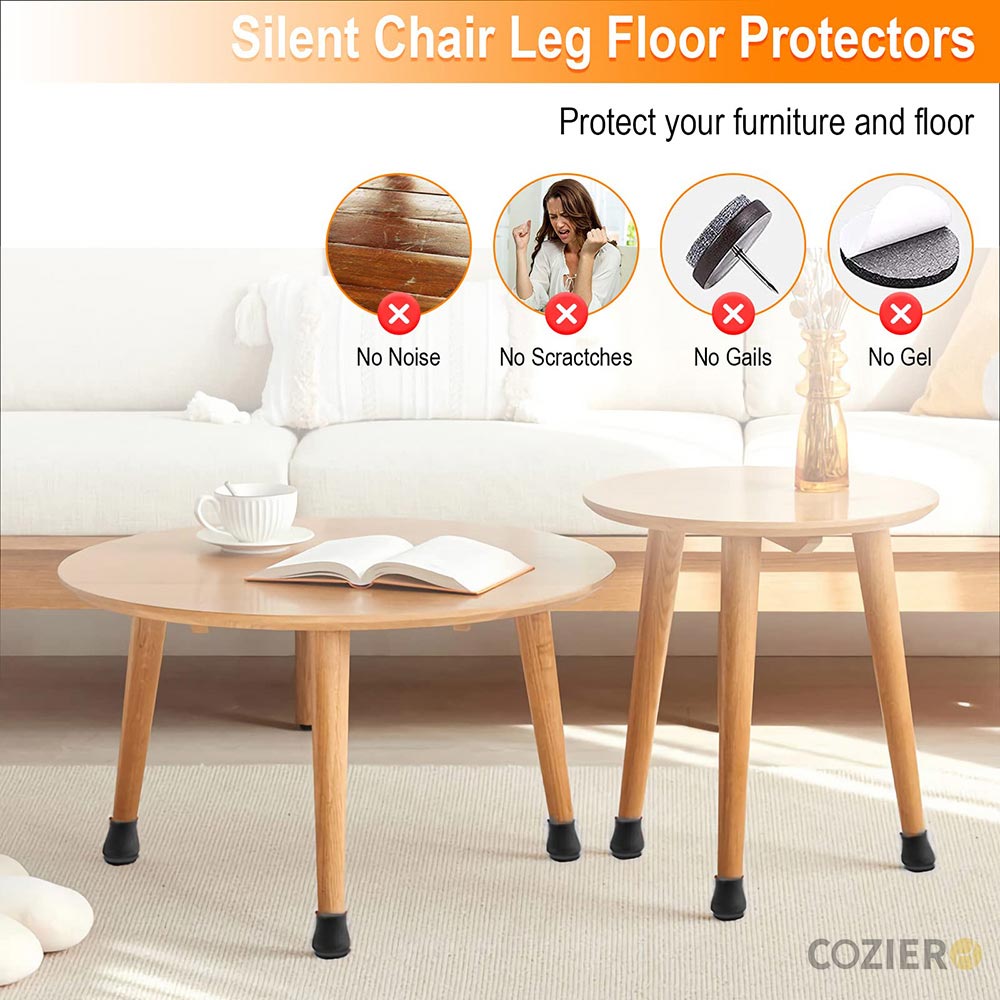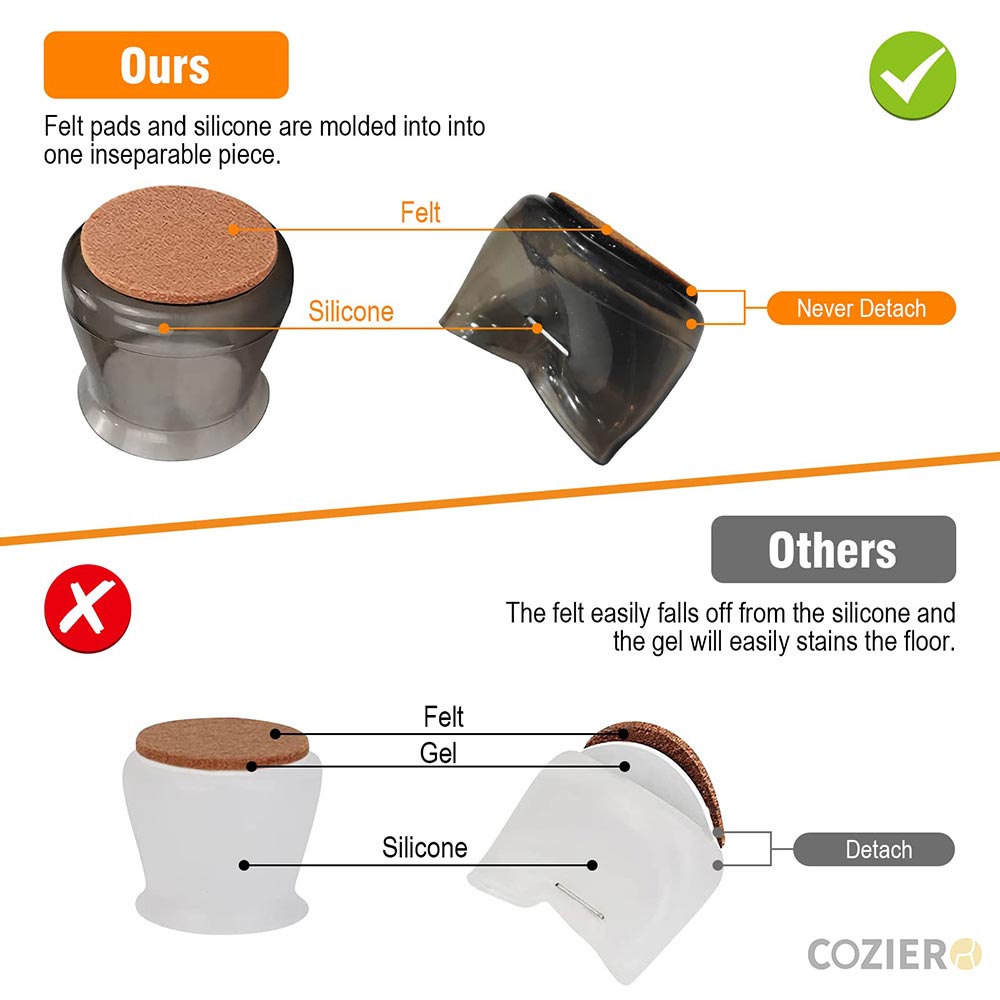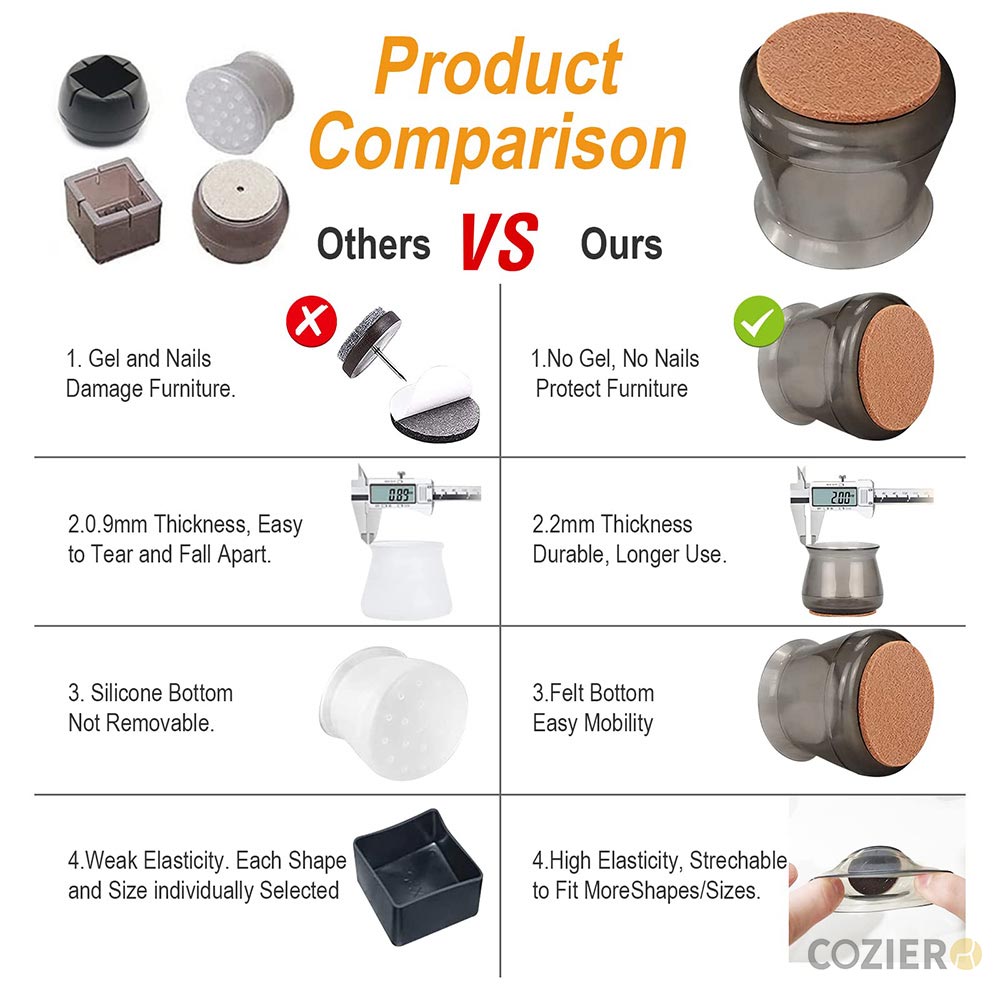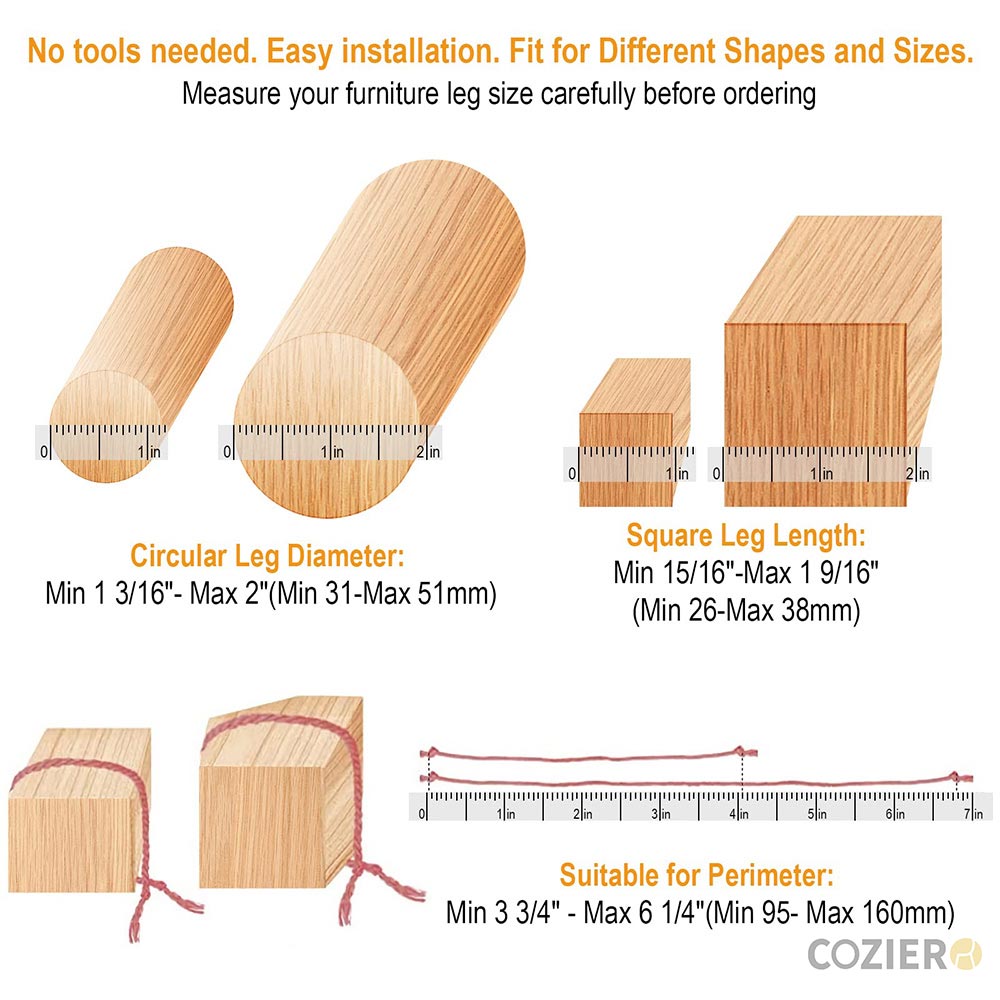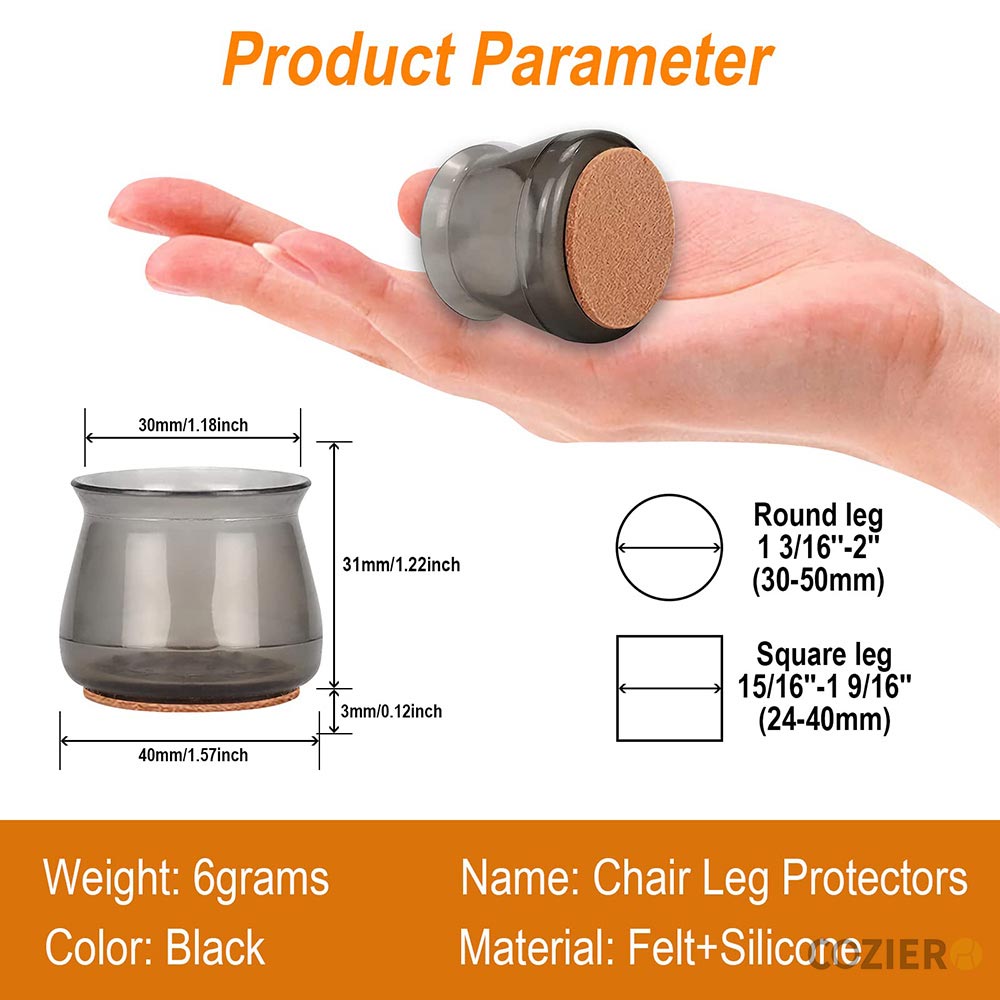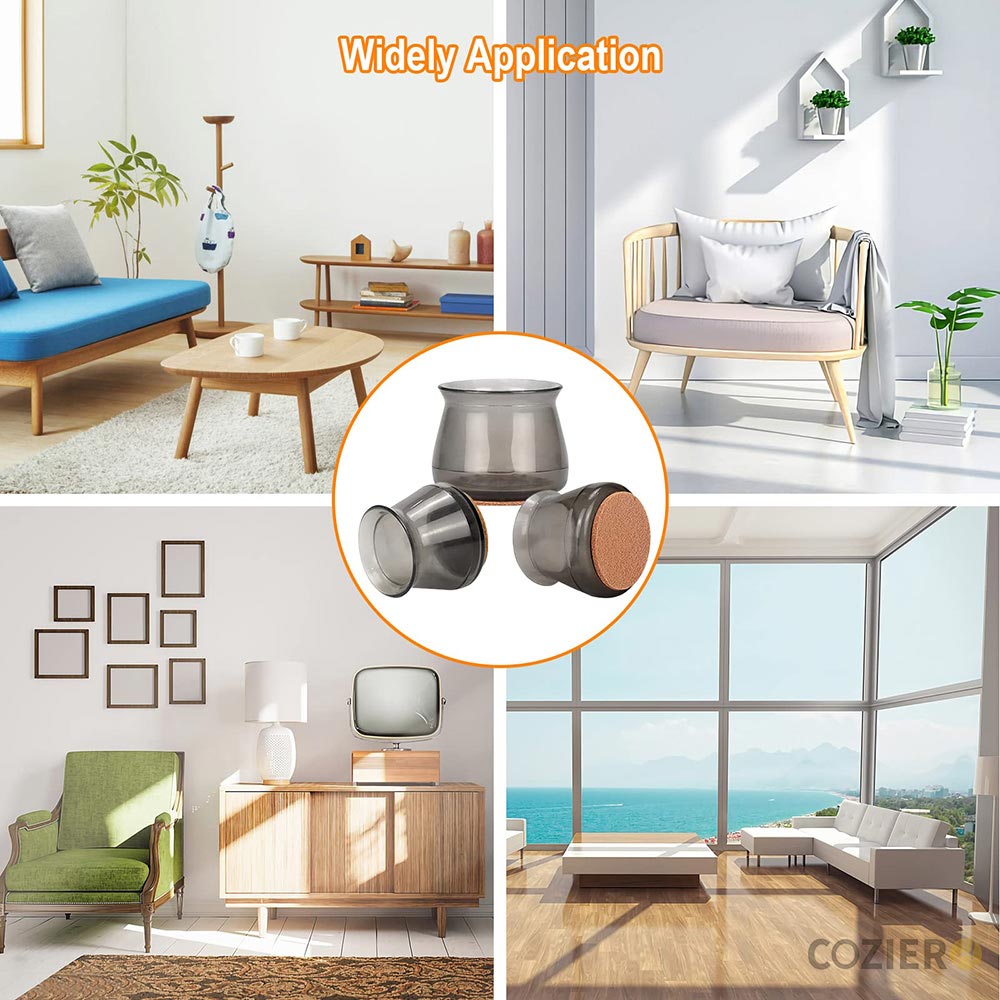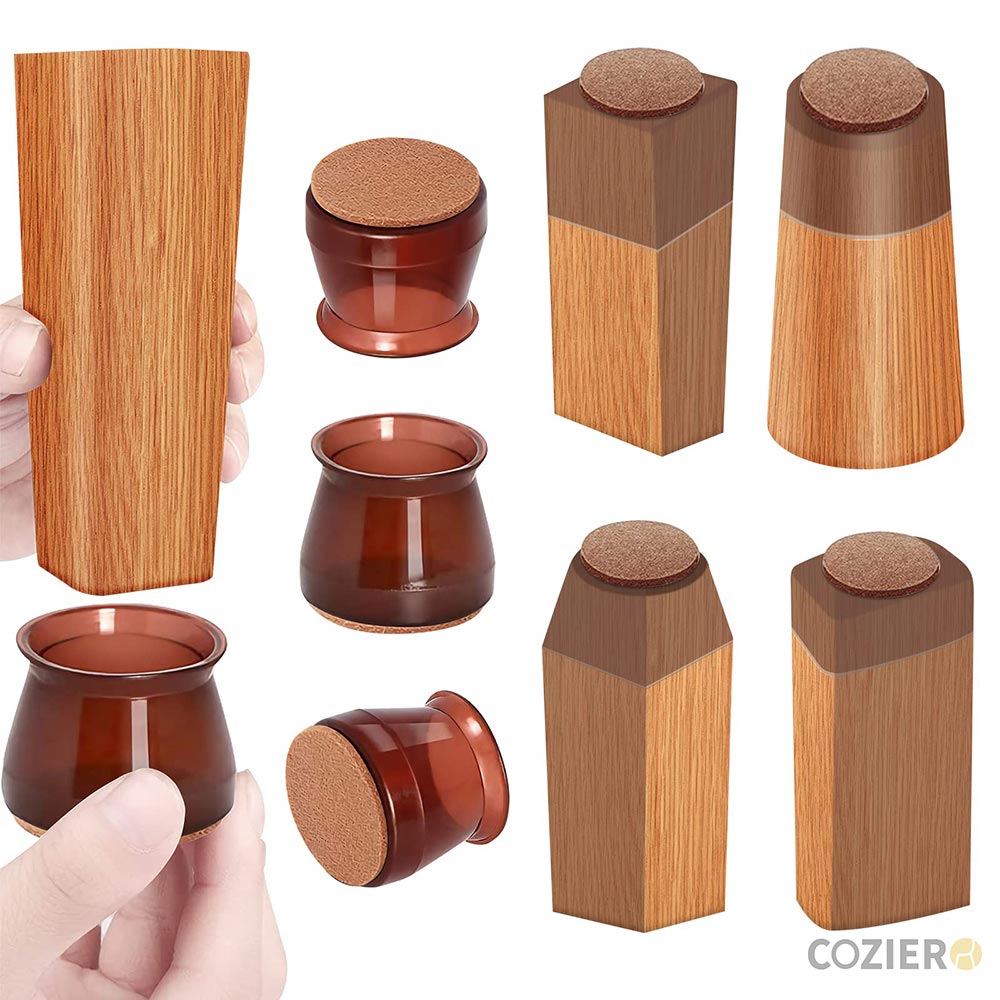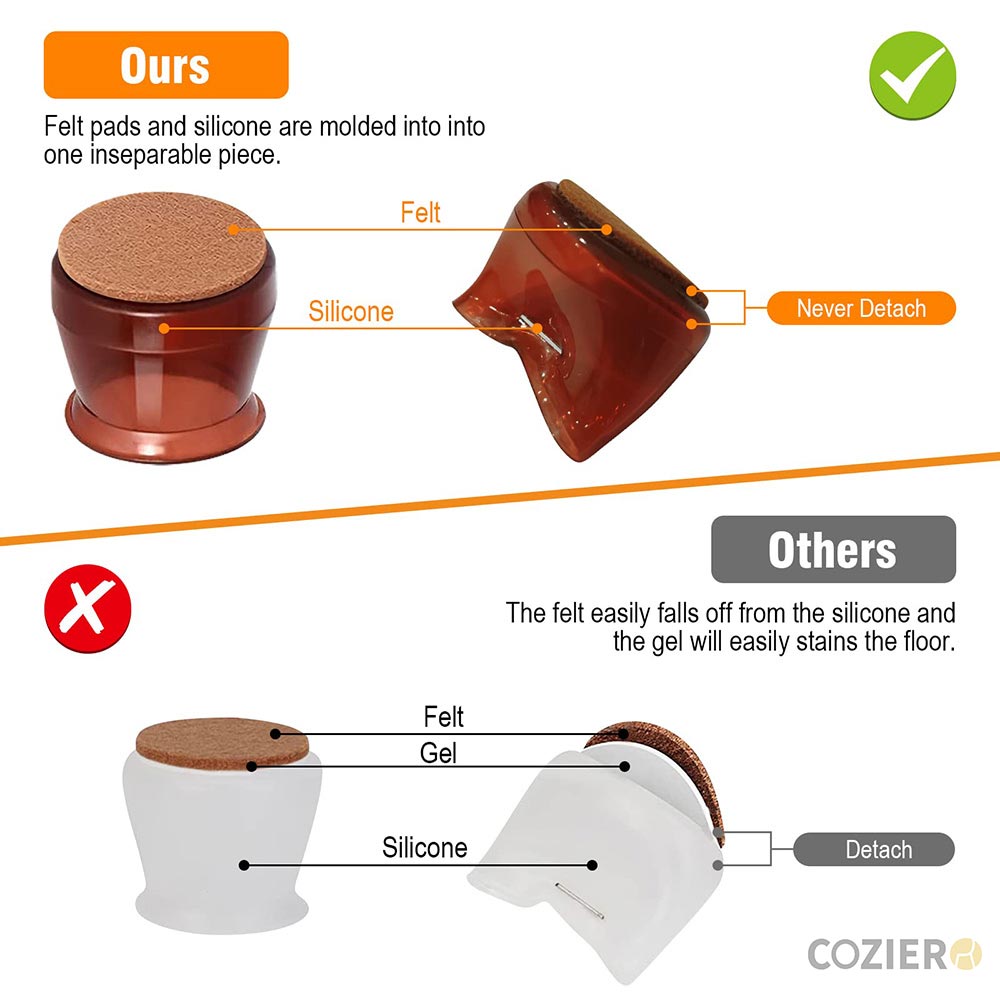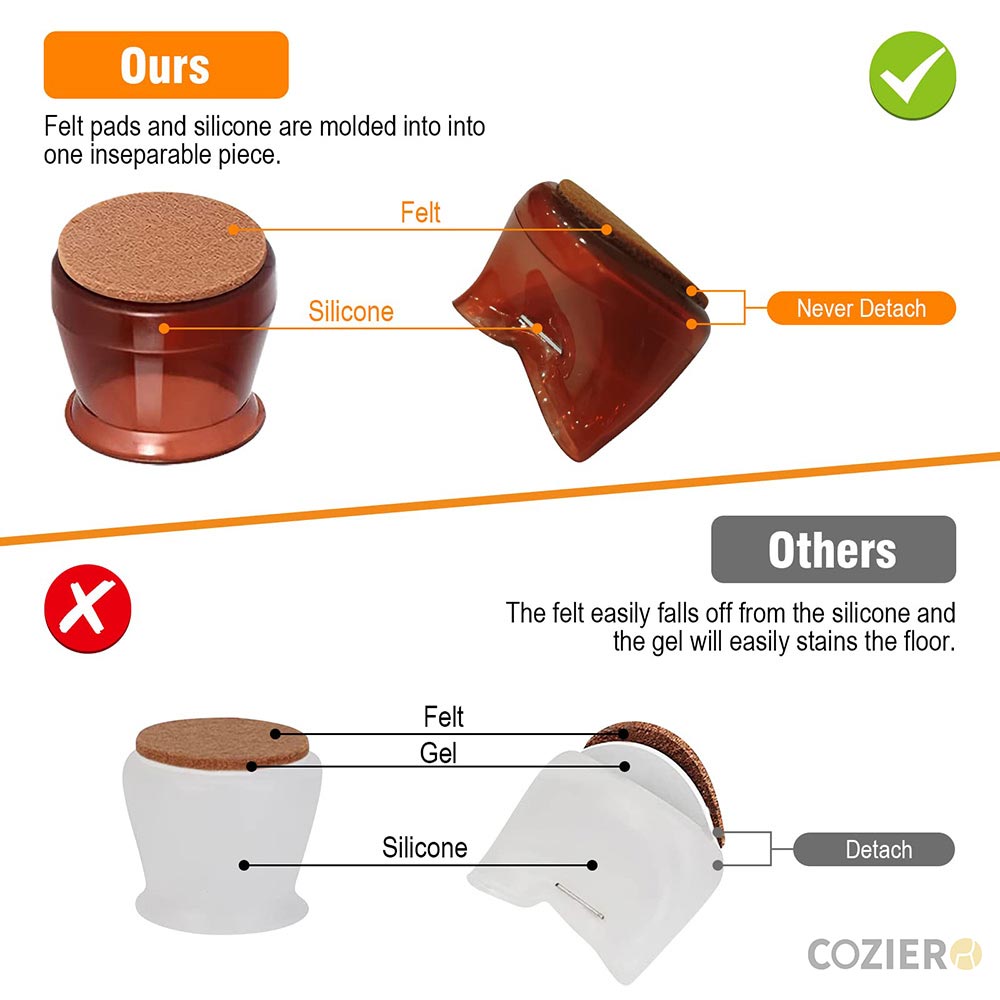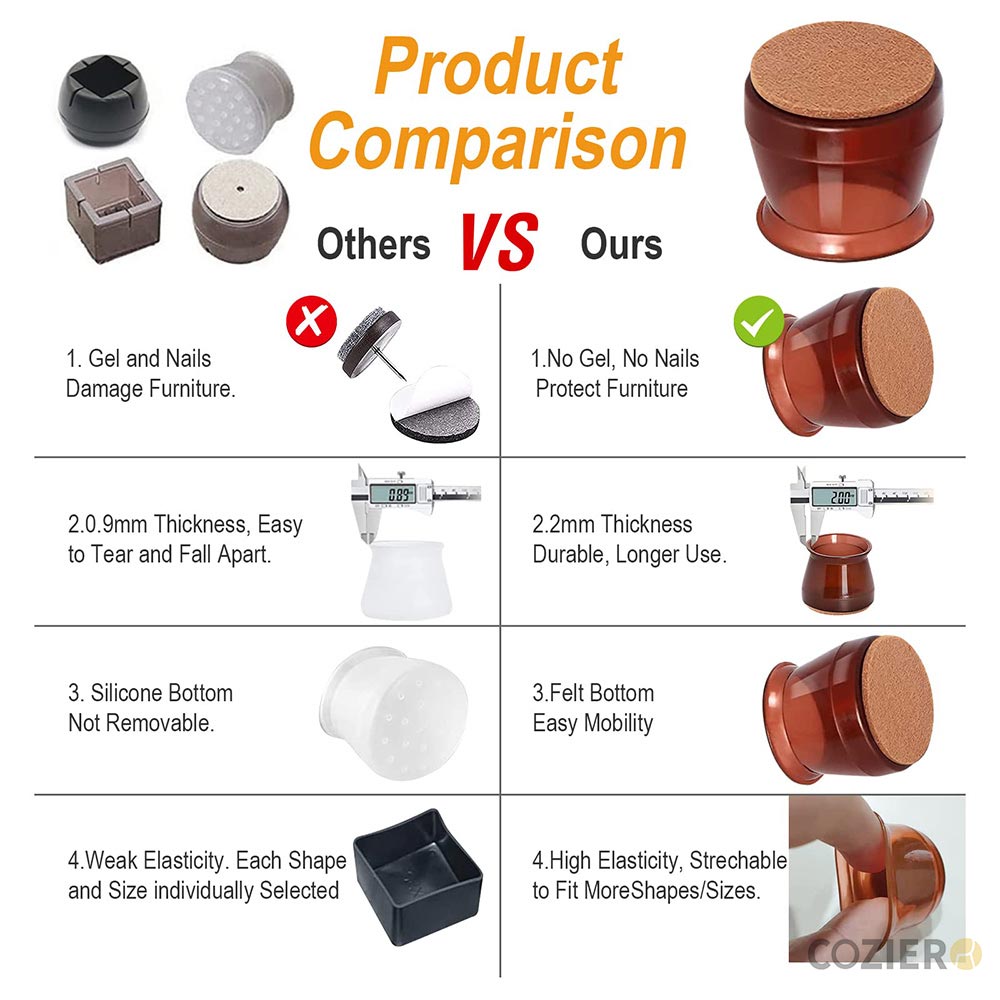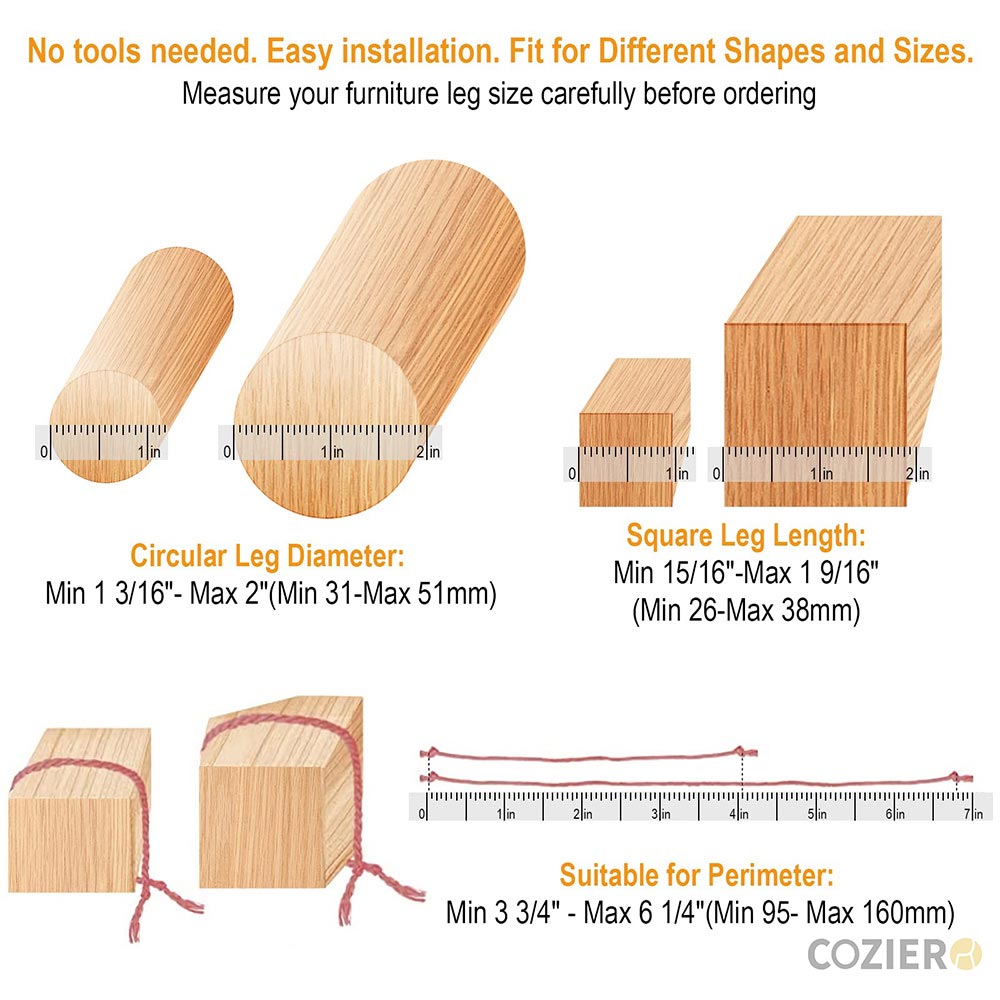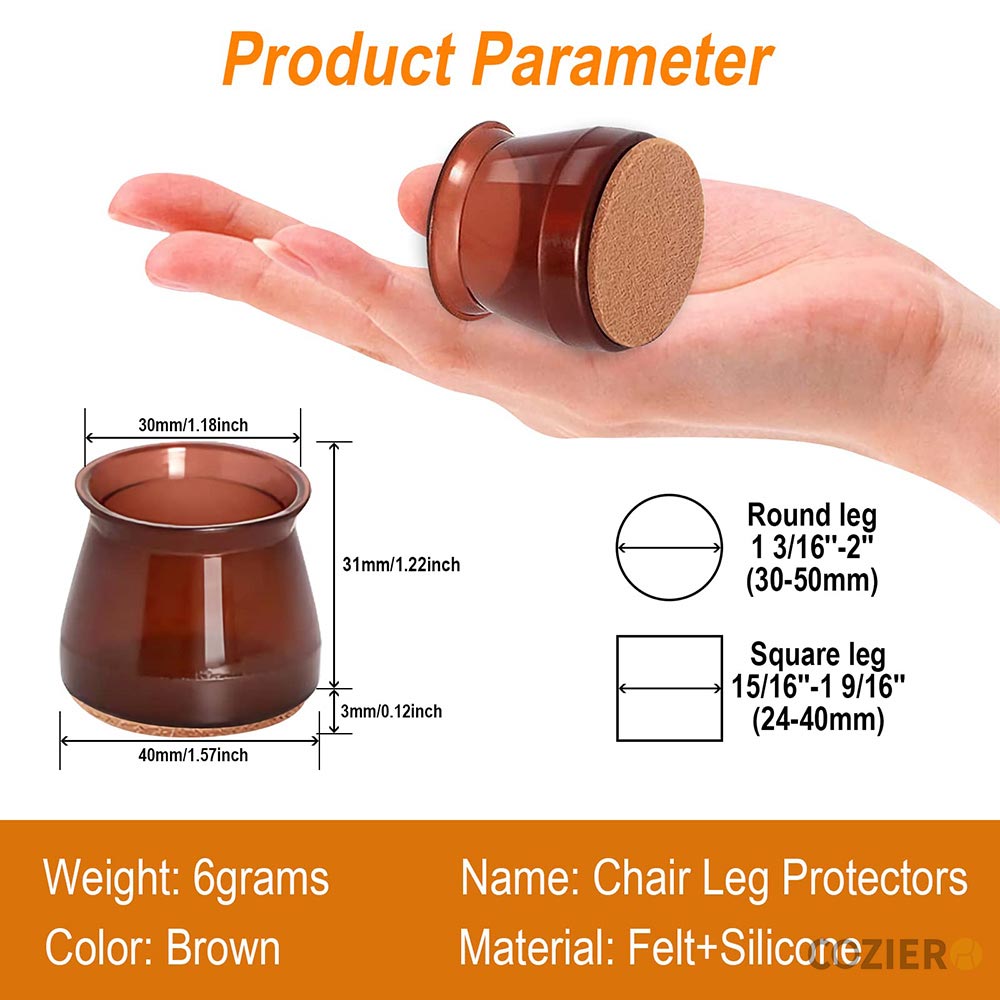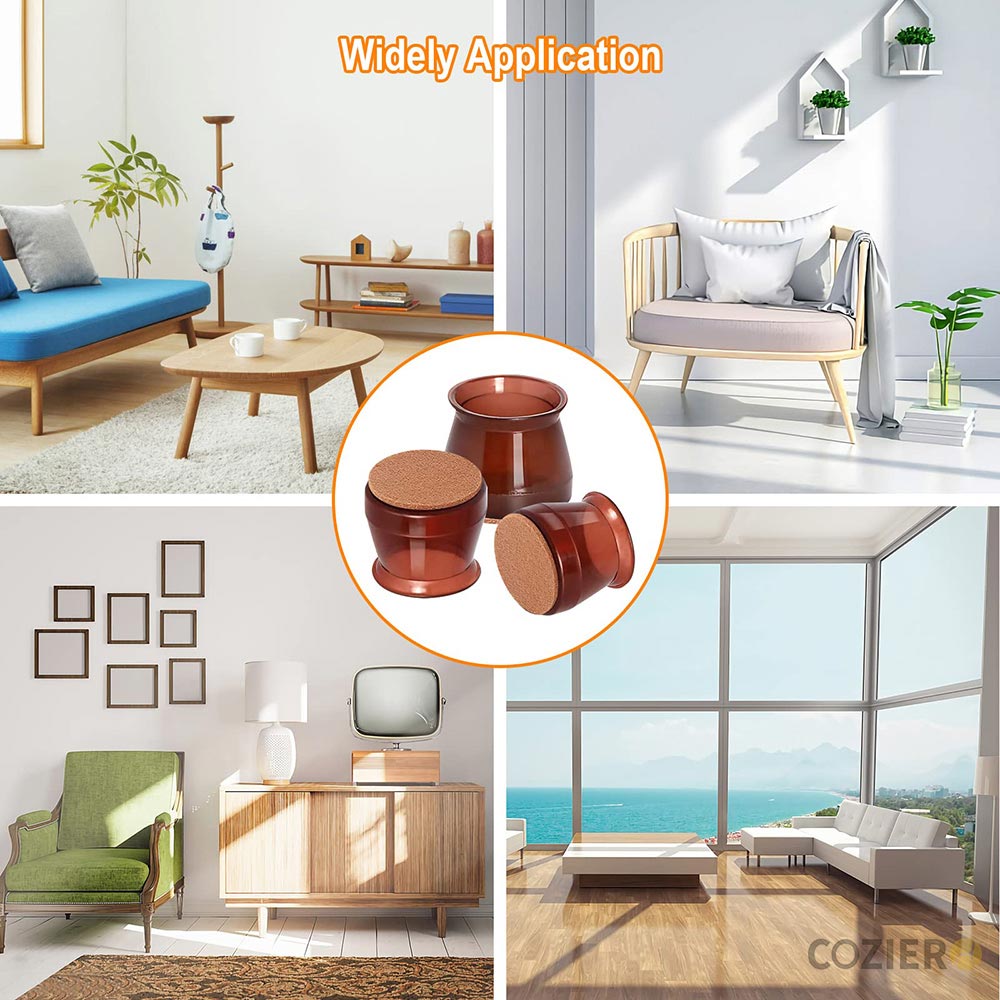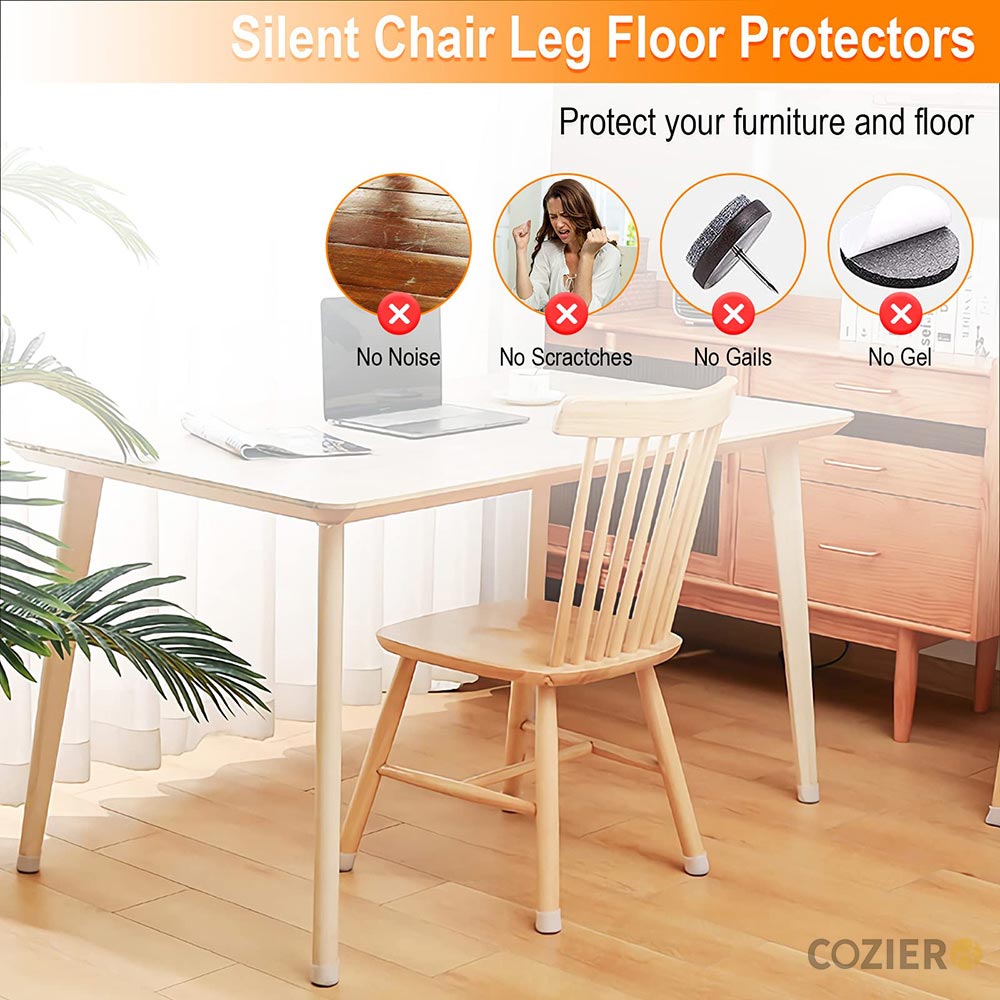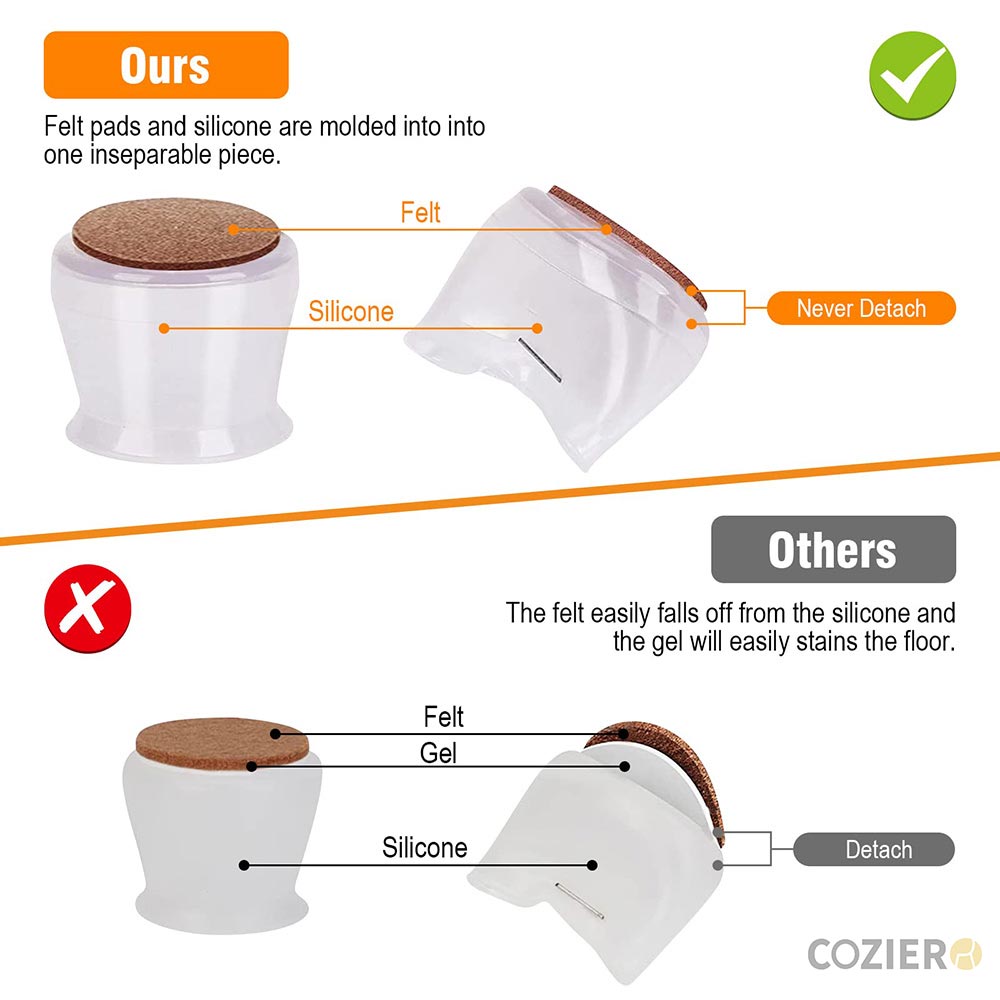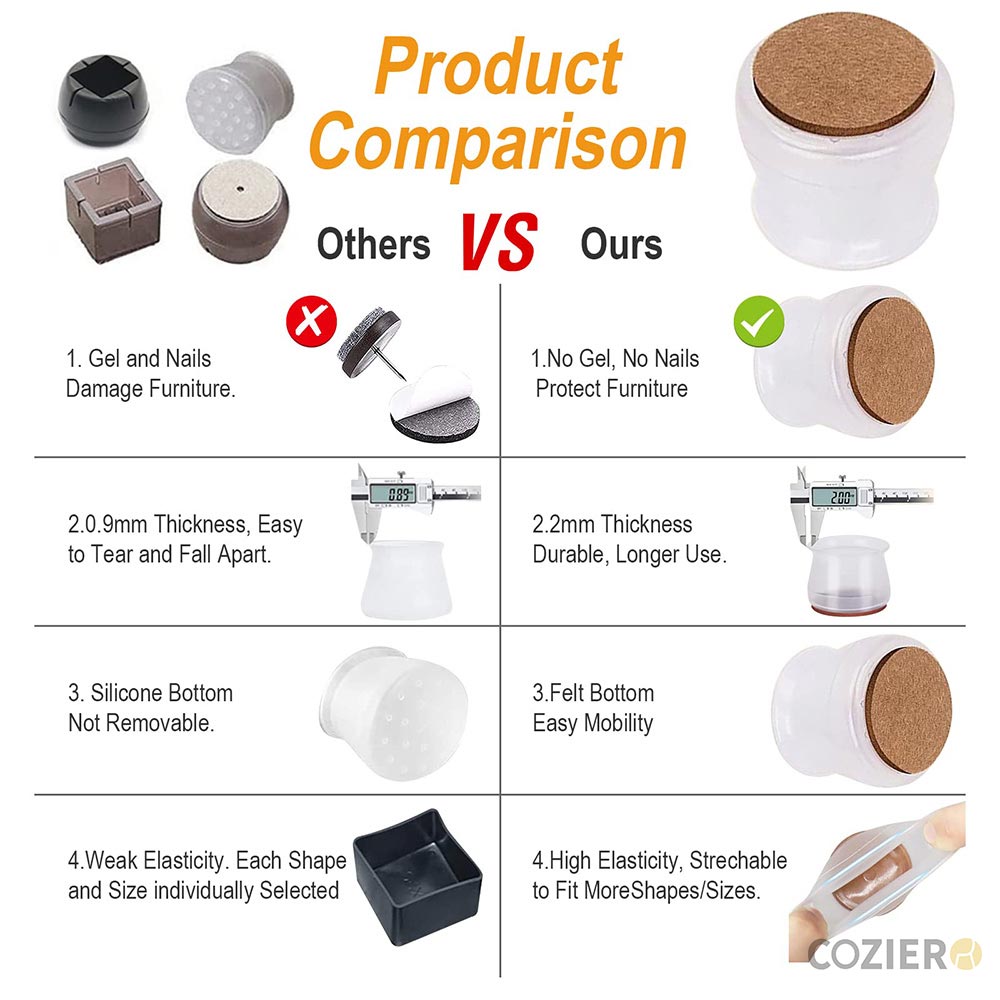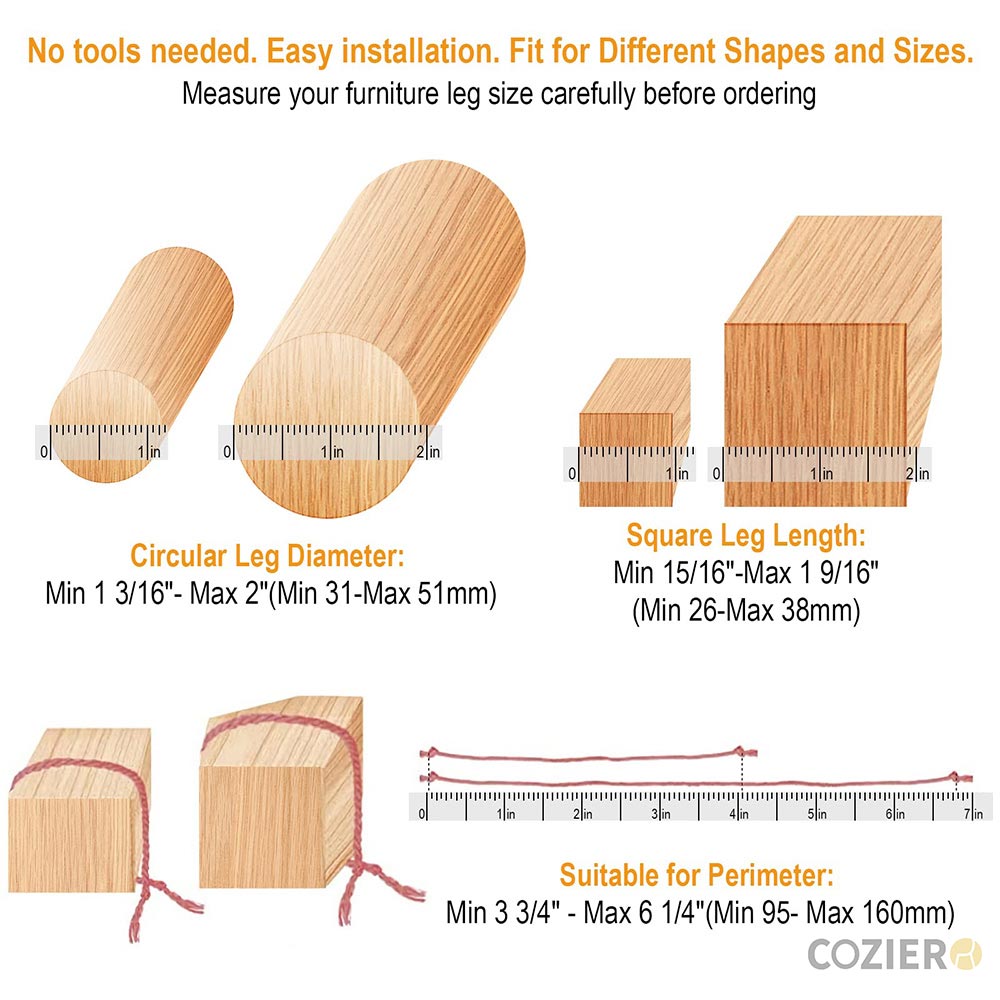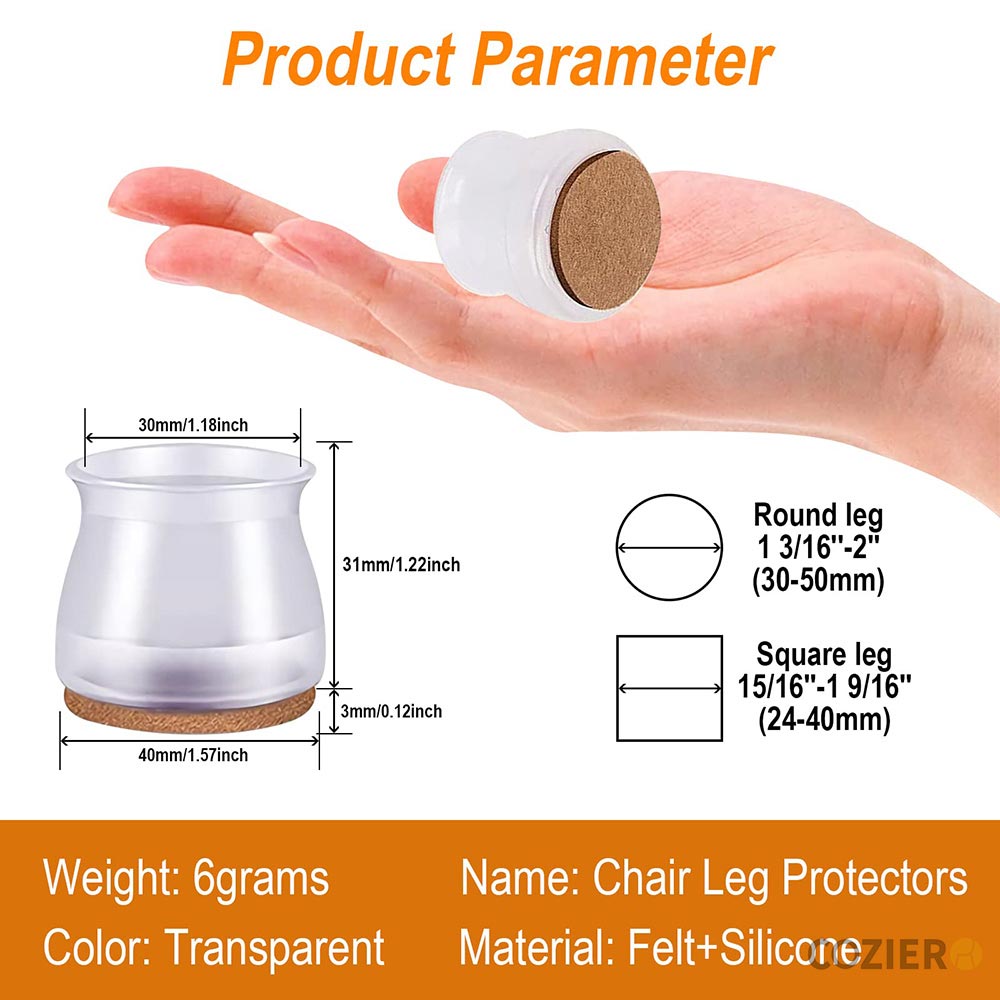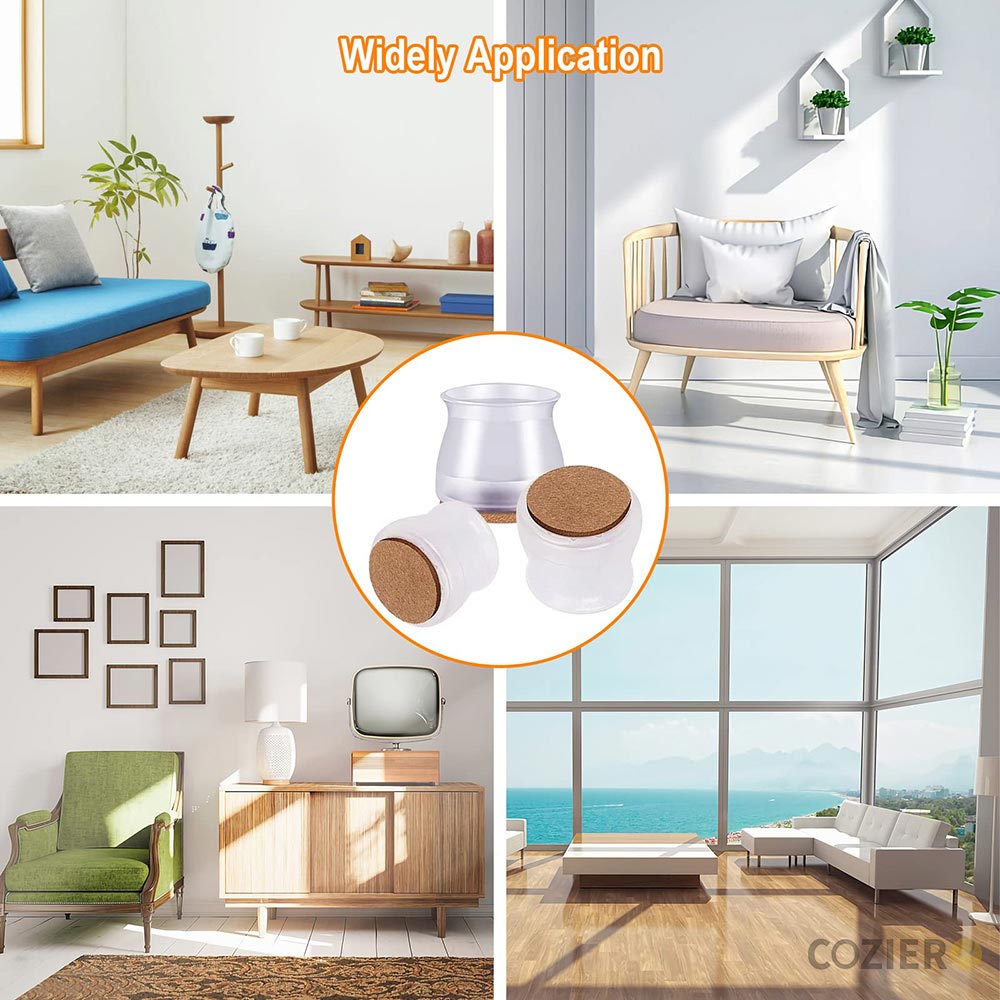 Silicone Felt Furniture Pads for Hardwood Floors
Sale price
$14.99 USD
Regular price
Free Shipping Worldwide & 30 Days Money Back Guarantee
¡¾Prevent Scratches and Reduce Noise: Chair leg floor protectors can protect furniture feet, wooden floors, ceramic tiles from scratches, reduce noise and prevent bumps. Felt pad on the bottom reduces resistance and allows furniture to move easily and quietly without lifting.
¡¾The Felt Pad No Longer Fall Off: The traditional felt furniture pads use the gel which is not strong enough so that the felt pads are easy to slide off and stain your floor. Upgraded furniture pads for hardwood floors mold the felt pads and the silicone into one inseparable piece, no gel and no nails. You are no longer to worry about the problem of falling off.
¡¾Upgraded Materials: Different from the 1mm thick silicone chair leg protectors on the market, our silicone chair leg floor protectors are thickened to 2mm so that it becomes more durable, more flexible and won't tear or turn discolor when stretched.
¡¾Universal Fit: Suitable for chair legs with perimeter of 3 3/4" to 6 5/16" (95-160mm). Circular diameter 1 3/16" to 2" (30-50mm). Square length 15/16'' to 1 9/16" (24-40mm). Please measure the diameter of your furniture legs before purchasing. Our chair leg caps are suitable for round and square furniture feet and other shapes, such as restaurant chairs, bar stools, patio chairs, kitchen chairs, storage cabinet, metal bistro chairs etcchair etc.
¡¾Easy to install: Chair Leg Protectors can easily stretch to fit over furniture legs. Just slip them over your chair legs, and they will fit snuggly to stay in place! No tools needed and no chair foot cleaning needed.If silicone furniture protectors for chair legs is dirty, you can remove it and wash it and use it multiple times, no waste of money.
They protect your furniture from scratching and clawing. Ideal for homes with children and pets.
Almost all our slipcovers are pet friendly and can protect your couch from scratching. But every case is different, and some pets may destroy the slipcover and couch altogether.
Each type of our slipcovers is one size fits most. Our slipcovers are made of patented stretch  fabric with an elasticity of 100%. Please measure the back of your couch from arm to arm and make sure it's within the specified range.
Please measure the back of your couch from arm to arm and make sure it's within the specified range. Then, please follow the measuring guide in the photo section.
To determine on which side is your chase is and order the right slipcover, you'll have to stand in front of your L shaped sectional sofa and determine on which side is the chase – if it's on the right – you'd need an L-shaped slipcover with Right chase if it's on the left – you'd need an L-shaped slipcover with Left chase.
Our covers are great for leather sofas. Elastic straps with buckles (comes with L-shaped and Corner sectional slipcovers). Attached under the sofa, they hold a slipcover in its place. To prevent the slipcover from sliding, you can tuck anti-slip cardboards with ridges (included) into the grooves between the seat and armrests.
Our slipcovers fit most Ikea furniture pieces, including the most popular models: Stockholm, Ektorp, Kivik, Karlstad, Nockeby, etc.
CHOOSE ANOTHER FURNITURE TYPE
I got this product for different furniture legs in my home to make it skid-proof as my kid started climbing on everything he could.
Very Good, nice set for finger and toes.
These clippers are excellent.
I am happy to have the opportunity to review this item and offer honest feedback.
Not surprisingly, as with any felt such bases, it collects a dust around, and get thinner with time.