News
5 Best Sofa Covers to Protect and Upgrade Your (Old) Couch
by LILY YAO on Nov 08, 2022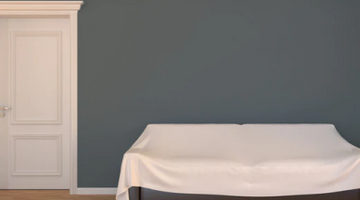 Think of couch covers, otherwise known as slipcovers, as makeup for your sofas. They'll fit over your couch to give it a facelift, from different colors and textures to patterns. Sofa slipcovers are also protective against water and scratches, making them helpful for coffee spills, dirty fingers, grubby paws, and even messy children.
Lastly, they're like decorative throws that are actually useful. Sold yet? Below, we've picked the 5 best sofa covers to make life easier. These couch slipcovers definitely don't look like they belong to your grandma, and will keep your couch clean and ready for the generation after you.
Never underestimate the impact of an eye-catching sofa cover. This stretchy spandex stunner from Coziero comes in a plethora of interesting prints and patterns and will only set you back only $29.99. A win for your wallet and living room.
Available in 36 colorful, modern floral patterns, Coziero has a stretchy slipcover perfect for anyone who wants to get more personality out of their couch. Feel free to test out a playful, colorful floral pattern on your sofa. The stretchy acrylic fabric is machine washable, and the coverings are handmade.
If you're looking for a no-fuss cover you can just toss over the couch, this is it. This is technically a throw. It probably won't even cover half of your sectional or a three-seater. But boy, oh boy, doesn't it look gorgeous, especially when it comes in the same fabric as your upholstery, in a color that either matches or contrasts or blends with it. It'll also give you some peace of mind if you own an unruly pet.
This one will fit your cushion seater like a glove with its soft, stretchy fabric. It's the Spandex for upholsteries—as well as each cushion there is. Seriously, your couch will have no idea of the upscale transformation it's about to go through.
Next to you, your pets might deal the most damage to your sofa, though not by a large margin. Coziero's throw-style quilted cover is designed to guard your couch from all possible threats—spills, stains, scratches, hair, wear, tear, debris, defecation...—in style.